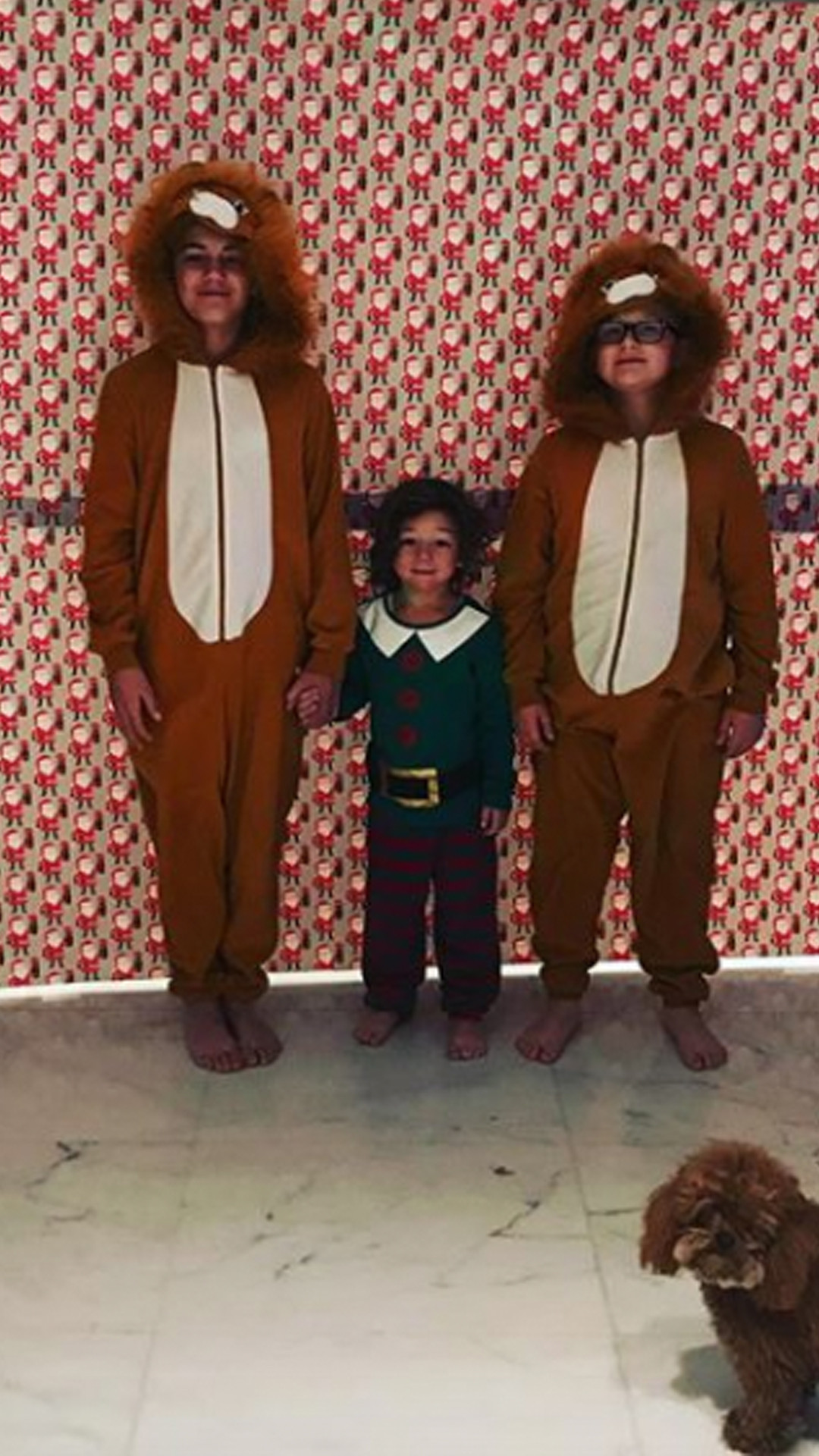 Instagram
Gwen Stefani and Blake Shelton have Christmas morning on lock!
The couple filmed as her three sons burst through a wallpaper wall to finally get a glimpse of their presents.
All three little ones were dressed in their pajamas—the two older sons in matching lion's onesies—and eagerly trotted through the swanky mansion before stumbling on a pile of amazing gifts.
Apollo couldn't even contain himself when he saw a mini truck (just like Blake's!) that was filled in the trunk with even more goodies.