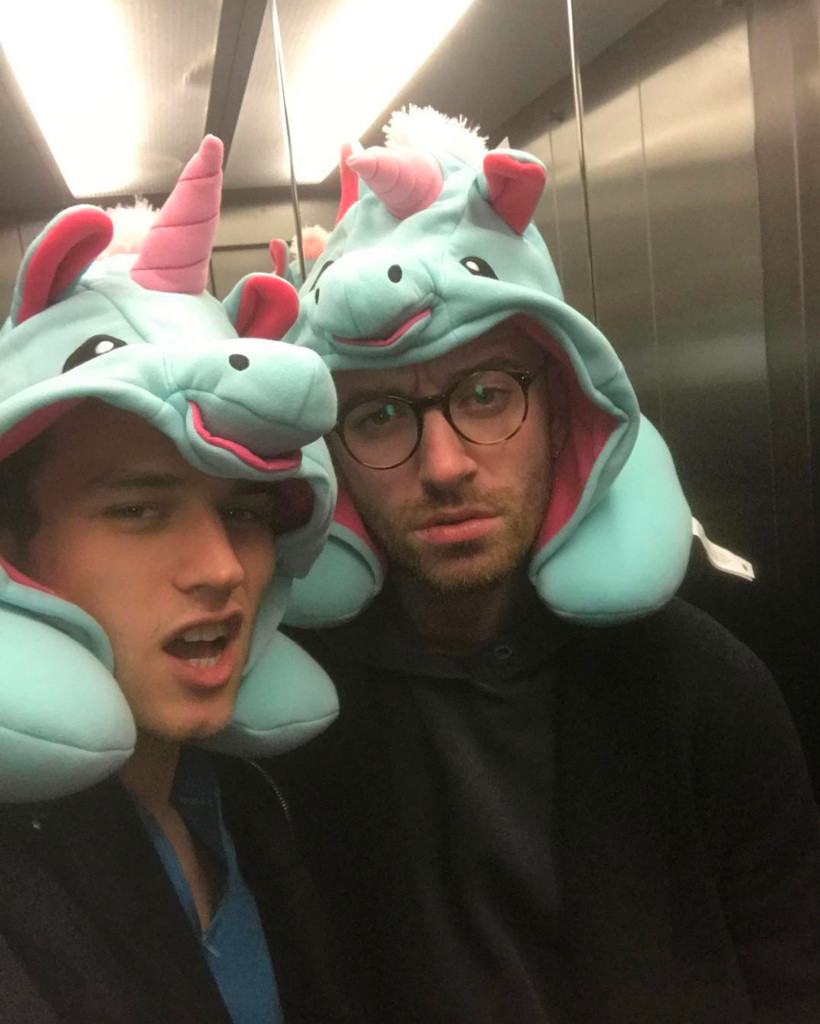 Instagram
It looks like Sam Smith is just as good at going Instagram official as he is with goodbyes.
After months of seeing the star canoodling with 13 Reasons Why star Brandon Flynn, the two have officially gone Instagram, well, official.
In an adorable snap, the two got silly in unicorn hats and posed for a selfie. They clearly weren't afraid about poking fun at themselves with the caption, "Rare sighting in London." Could these two be spending the holidays together?
While that remains to be confirmed, these two have been linked since the fall. During one outing in New York City, the guys were snapped sharing a kiss and walking arm in arm.