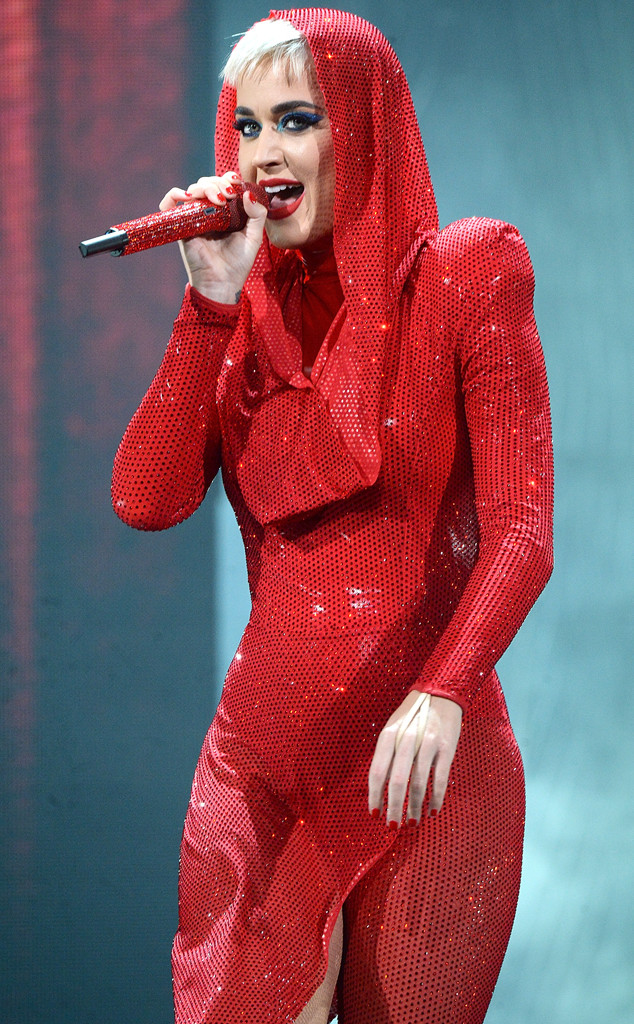 Kevin Mazur/Getty Images for AEG
A man has been arrested in Miami and accused of stalking Katy Perry.
E! News can confirm a 37-year-old named Pawel Jurski appeared in court today where he faced felony charges of aggravated stalking and escape. He also faces misdemeanor charges of loitering and resisting arrest.
According to a police report, the defendant allegedly entered a restricted area backstage at the American Airlines Arena on Wednesday night. According to police, he attempted to rush towards the stage where Katy was performing her biggest hits.
When later questioned by police, Pawel allegedly told authorities, "I will do whatever it takes to be with Katy Perry."
The police report also states that the defendant first tried to contact the singer at two of her shows in Canada. Pawel also stated to police that he attended Katy's shows in Orlando, Tampa, Atlanta, Chicago and Grand Rapids in the past 20 days.