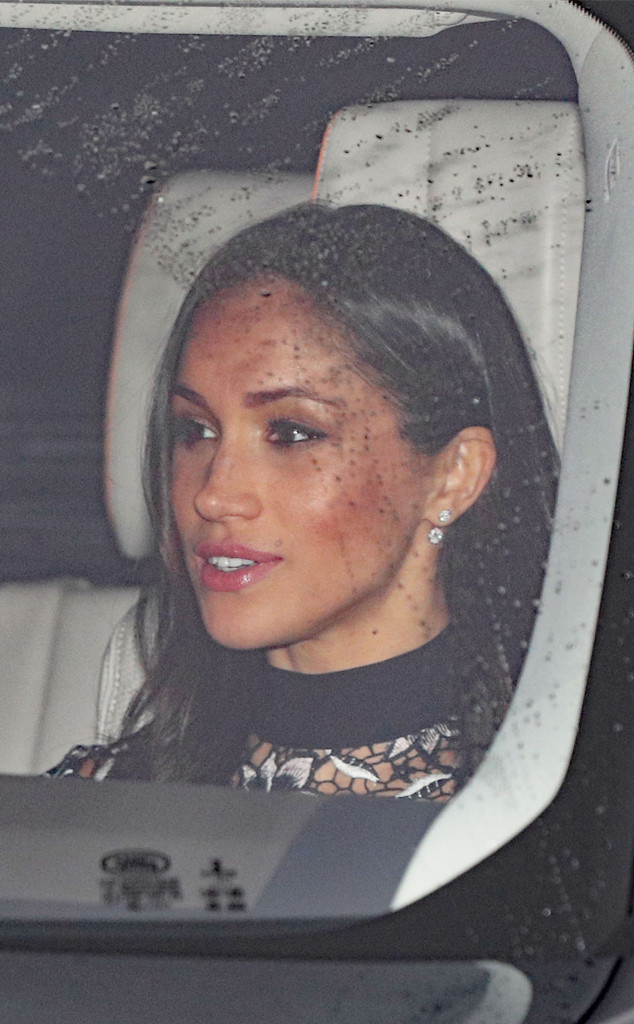 Jonathan Brady/PA Images via Getty Images
Without saying a word, Meghan Markle has already made quite a statement on the way to her first royal pre-Christmas luncheon.
On Wednesday, the American star and future bride was spotted arriving to a pre-Christmas luncheon hosted by Queen Elizabeth II at Buckingham Palace, her first official royal family gathering since announcing her engagement to Prince Harry last month. As has already been reported, Markle will be the first fiancée to join the royals for Christmas at the monarch's Sandringham Estate.
While she may not be an official member of the royal family yet, she's already getting serious practice in the fashion department. As Markle sat in the passenger seat alongside her British beau, royal enthusiasts around the world honed in on her ensemble for the special occasion. Though only her dress' neckline was visible, it was enough to send fans into a fashion-forward frenzy trying to identify the design she was donning.