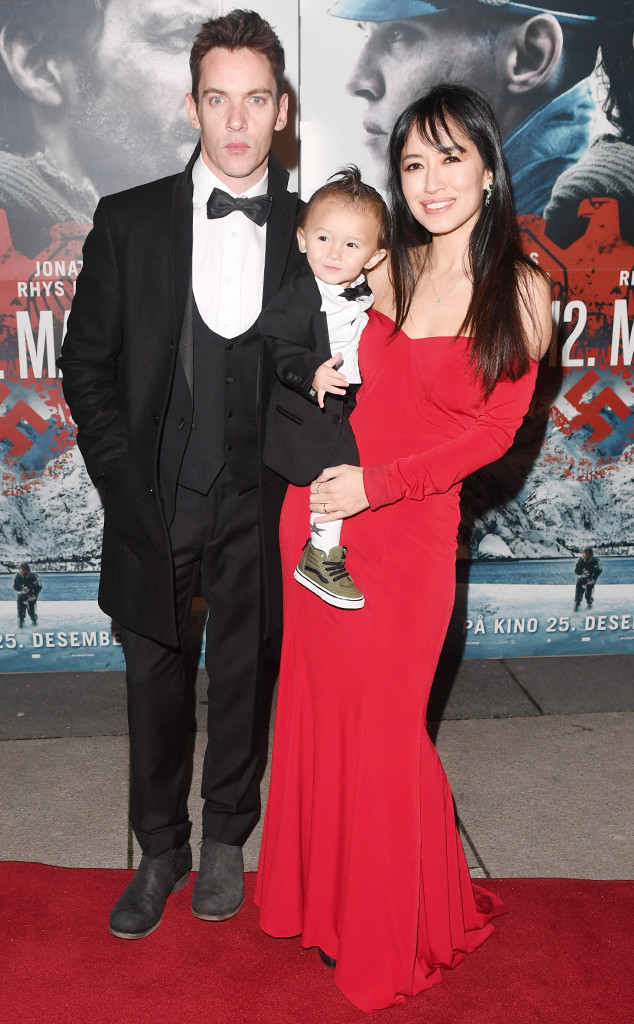 Rune Hellestad - Corbis/Corbis via Getty Images
It's been over three months since Jonathan Rhys Meyers publicly relapsed after his wife Mara Lane suffered a heartbreaking miscarriage, but on Monday night the Irish actor took to the red carpet for the Norway premiere of 12th Man premiere with his spouse and young son Wolf in tow.
The notable appearance marks the 1-year-old's red carpet debut and the tot was dressed up in a tux that matched his famous dad. Meanwhile, Lane opted for a daring red dress as she accompanied her gussied-up husband to the fashionable event.
The Tudors star opted for a three-piece black tuxedo, complete with bow tie and crisp white shirt for the premiere at Fredrikstad Cinema in Fredrikstad, Norway.
The period piece, which hits theaters on Dec. 25, is about 12 saboteurs, 11 of which were killed by the Nazis and the true story of the one that got away.