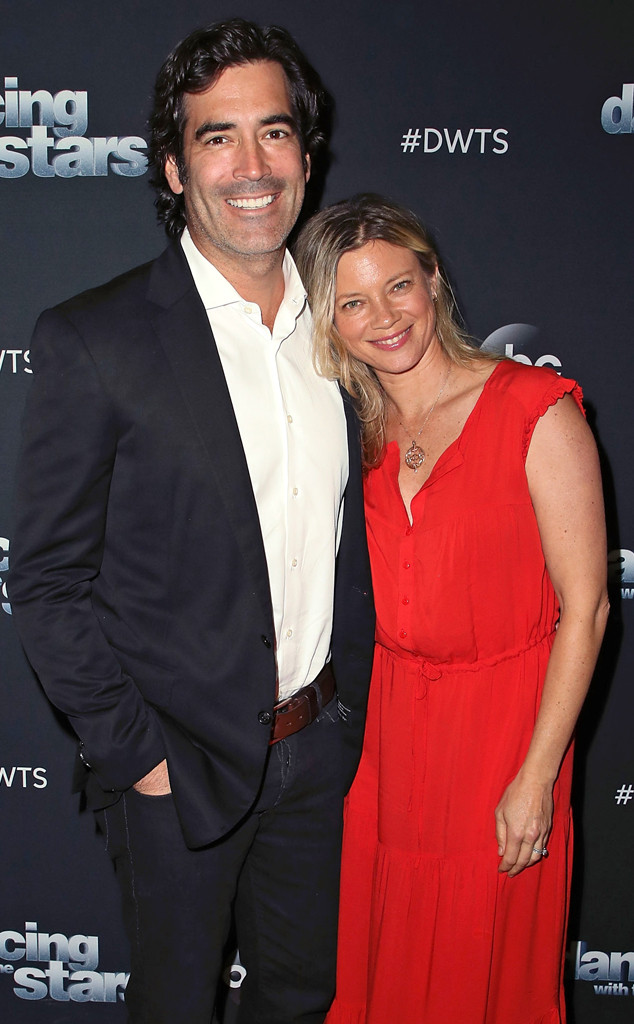 David Livingston/Getty Images
After HGTV star Carter Oosterhouse was accused of sexual misconduct on Thursday, his wife actress Amy Smart is speaking out in a lengthy Instagram post.
On Saturday, the 41-year-old took to social media to defend her husband since 2011.
The Just Friends actress wrote, "We are in a climate right now where it's so wonderful and needed to have women coming forward to break their silence; it is vital and important for female equality. Period. A lot of the stories are horrific and need to be brought to light." She says that the story about her husband has been taken, "too far and boundaries are being crossed."
Earlier in the week, Kailey Kaminsky, 44, told The Hollywood Reporter that during production of Oosterhouse's HGTV show Carter Can in 2008, he allegedly started coercing her into performing repeated acts of oral sex. She said she lost her job after she took time off from work to treat anxiety and a stomach ulcer and that after she was fired and then hospitalized for depression.
The 41-year-old carpenter and TV personality has admitted to a past intimate relationship with the accuser, his former makeup artist, but said that it was "100 percent mutual and consensual."