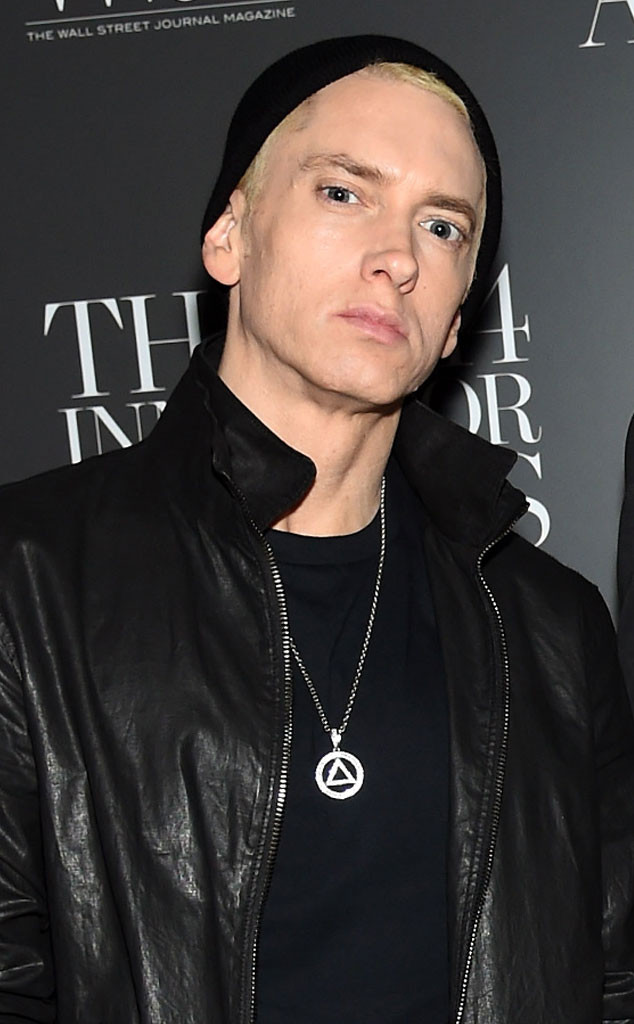 Jamie McCarthy/Getty Images
If you can't beat 'em, join 'em!
Ever since rapper Eminem released his song "Lose Yourself" for the 2002 film 8 Mile, fans have made countless memes and punchlines about one particular lyric. In the song, Eminem's persona is so nervous for a rap battle that he has "vomit on his sweater already, mom's spaghetti." And thus, the Oscar-nominated song also became an Internet sensation.
Now it looks like Eminem is joining in on the laugh.
To celebrate his ninth LP release, Revival, Eminem is hosting a pop-up in Detroit at The Shelter Club. On Friday, Saturday, and Sunday between 10 a.m. and 5 p.m., the shop will feature the album, exclusive merchandise and the famous "mom's spaghetti" for just $5 ($8 with meatballs).