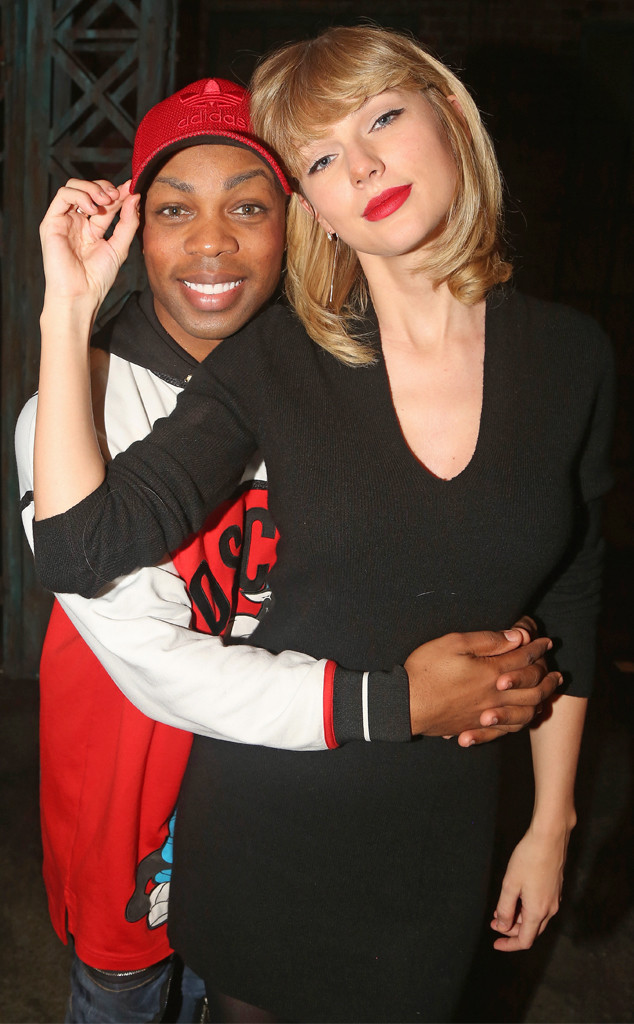 Bruce Glikas/Bruce Glikas/Getty Images
Todrick Hall acknowledges Taylor Swift is at the top of her game these days, but apparently that wasn't always the case.
The pop star's longtime bestie and frequent collaborator appeared on The Kid Kraddick Morning Show recently, revealing that he never approved of a particular past boyfriend of Swift's. Hall never mentioned the ex by name, but context clues have led some fans to assume it was Tom Hiddleston who he said turned Swift into "Quasimodo."
"There was a time last year—I don't know if I'm supposed to say anything—she was dating someone," Todrick said. "I'd actually never met this person, but I could I could just tell every time I would talk to her, she would hunch over"
"I sent her this picture of her as Quasimodo that I edited," he recalled. "Because I was like, 'You cannot turn into Quasimodo for this guy. Every time you say his name, you hunch over.'"