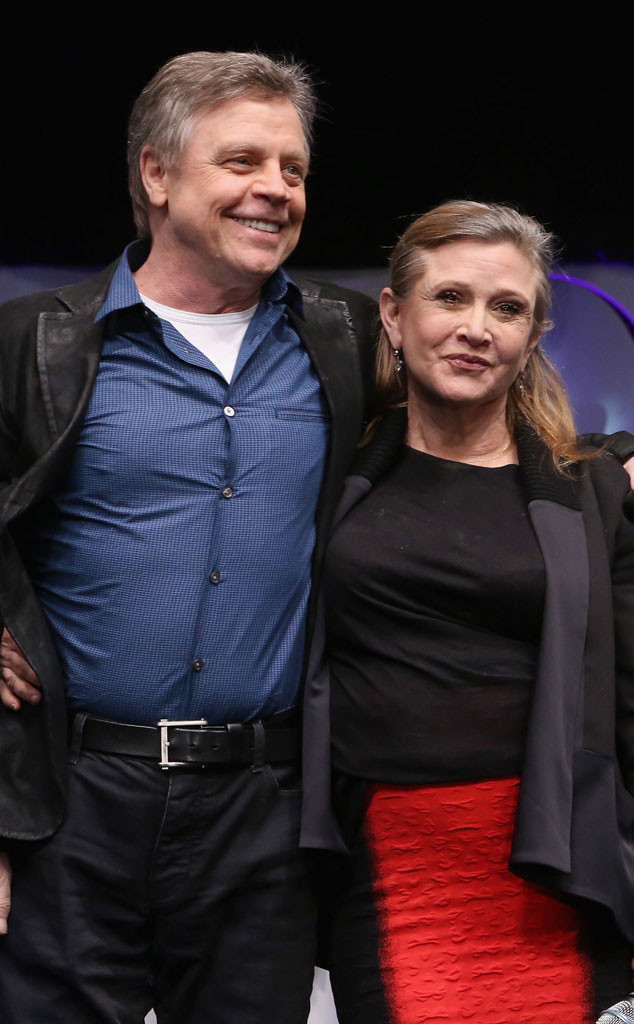 Jesse Grant/Getty Images for Disney
Harrison Ford wasn't the only Star Wars cast member to have been romantically involved with Carrie Fisher. Turns out Mark Hamill and the late actress also mixed business with pleasure while filming 1977's Star Wars.
Despite learning from previous acting gigs that it was a "bad idea" to pursue anything past the professional with a co-star, Hamill admitted "Carrie and I were attracted to one another" and shared the details of their admittedly memorable hookup in an interview with The Guardian.
"I remember one time—I'm sure alcohol was involved—we were talking about kissing techniques," the actor, 66, recalled. "I said: 'Well, I think I'm a fairly good kisser. I like to let the women come to me rather than be aggressive.' And she said: 'What do you mean?' Well, next thing you know we're making out like teenagers!"