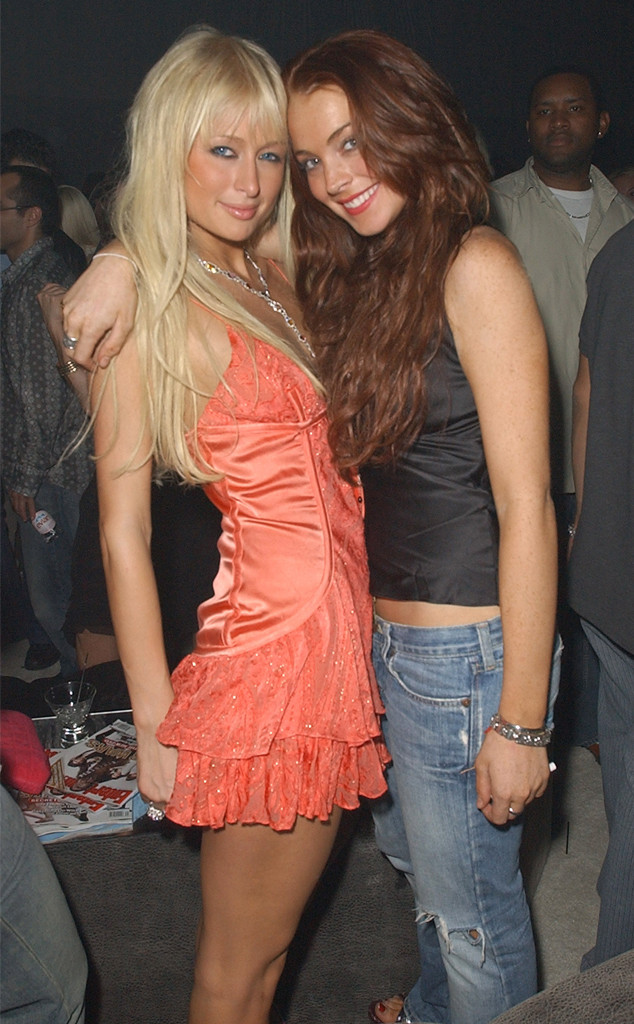 Michael Caulfield/WireImage for BWR Public Relations
Some dramas never end.
Paris Hilton proved her feud with Lindsay Lohan is alive and well earlier this week when she was asked about her infamous night with Britney Spears 11 years ago. "It was just Brit and I out, and then she just, like, chased us to the car and got in," Hilton said. "She wasn't invited." When an MTV Australia host said Lohan appears to be doing well, Hilton giggled, "Yeah...sure." And to think, Lohan had tried to organize a reunion with Hilton and Spears just six months ago.
But, as history has shown, Hilton and Lohan have always behaved more like frenemies than real friends. Their drama dates back to May 2006, at L.A.'s Hyde nightclub, at a time when Lohan was reportedly linked to Hilton's ex, Greek shipping heir Stavros Niarchos. Days later, Hilton laughed as her friend, Brandon Davis, trashed Lohan to the paparazzi. "I think she's worth about $7 million, which means she's really poor. It's disgusting," he said. "She lives in a motel." He made disparaging comments about the actress' body, branding her a "fire crotch" and asking, "Who would want to f--k her?" All the while, Hilton laughed and pretended to be taking a call. After the video went viral, Hilton's publicist, Elliott Mintz, issued a statement TMZ. "It is unfair to characterize Brandon's statements as being reflective of Paris' feelings about Lindsay. We're dealing with two different people," her publicist said in part. "It was Brandon who was speaking, of course there are moments when Paris was laughing, but she never said anything." Mintz added that Hilton "uses her cell phone as a defensive tool" to avoid reporters' questions.
Davis publicly apologized to his "friend" a week later, calling his behavior "inexcusable."
"What started out as a joke got completely carried away," the oil heir told The New York Post's Page Six in a statement. Davis added, "I am horrified at the words that came out of my mouth."