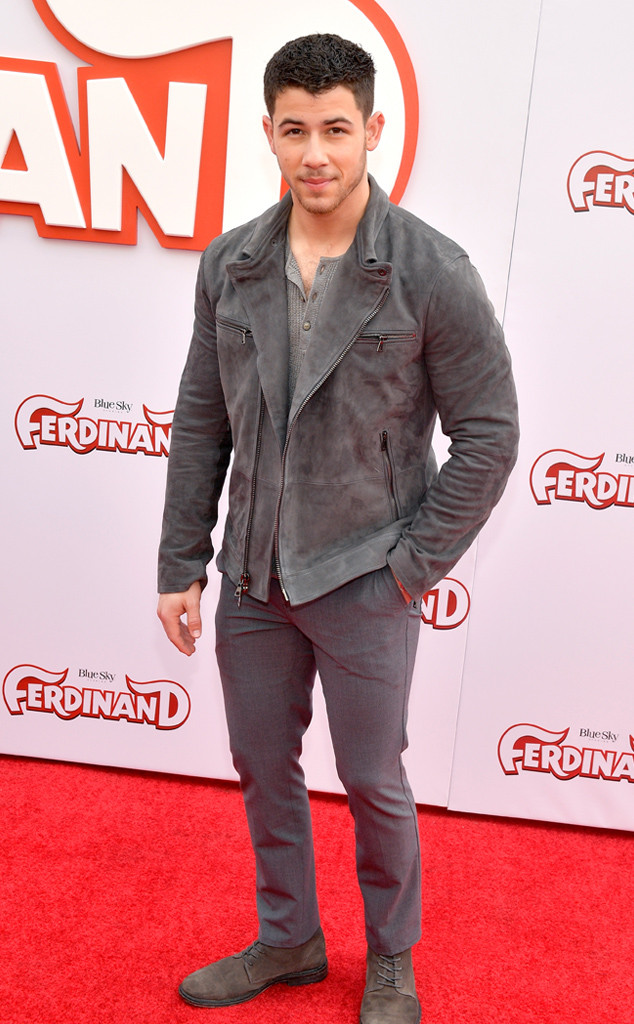 Matt Winkelmeyer/Getty Images
Nick Jonas is officially having a very good year.
2017 was filled with firsts for the Hollywood triple threat: He had his first part in a major studio blockbuster, with this month's Jumanji, he wrote his first song for a movie soundtrack ("Home" in Ferdinand), and as of today he has his very first Golden Globe nomination, for Best Original Song.
But lest anyone think he was starting to get used to all this success, just know that he was doing anything but waiting around for news of the nomination. In fact, he found out about it not by monitoring the news on Twitter or watching the announcement live on television, but with a good old-fashioned knock on the door.