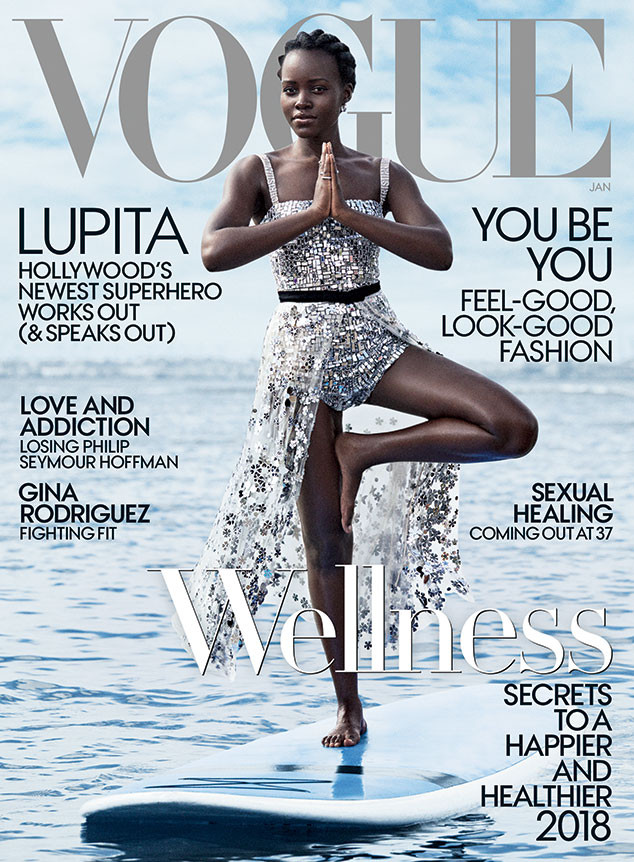 Mikael Jansson/Vogue
Lupita Nyong'o is adding pole dancing to her arsenal of talents.
Vogue's January 2018 cover girl and featured star of the upcoming Star Wars: The Last Jedi and Black Panther has certainly been busy since she last appeared on the cover of the magazine in October 2016.
In addition to a handful of film projects with pockets of personal time, the Oscar winner has also began dabbling in pole dancing. As she explained to Vogue for its wellness-dedicated issue, she was inspired after visiting a New York City strip club at the request of a visiting friend.
"It was incredible and sexy, and I thought, I need to learn how to do that," she said of the dancers' acrobatics.