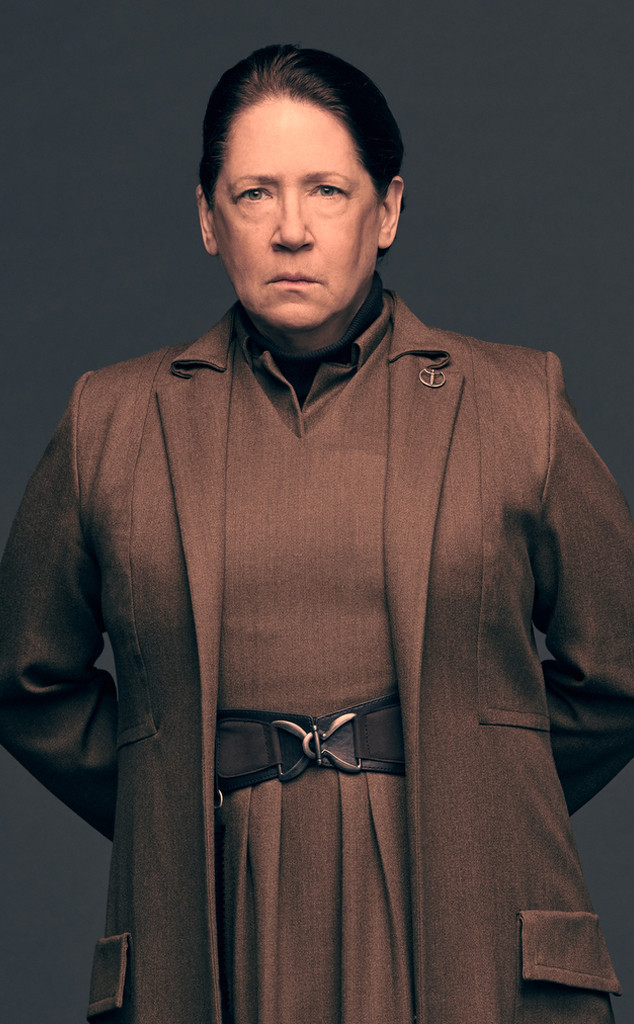 Hulu
"F—k no," Ann Dowd said. The Handmaid's Tale star was not waiting to see if her name was called during the announcement of the 2018 Golden Globe nominations.
"I got my son onto the bus, walked the dogs, and I knew Adam [her publicist], who just introduced us would let me know, so I left it in his very capable hands," she said in a phone call after she was nominated for a Golden Globe in the Best Performance by an Actress in a Supporting Role in a Series, Limited Series or Motion Picture made for Television. This is her first Golden Globe nomination.
Dowd, who isn't on set at the moment, said she did hear from her on-screen sparring partner, Elisabeth Moss.