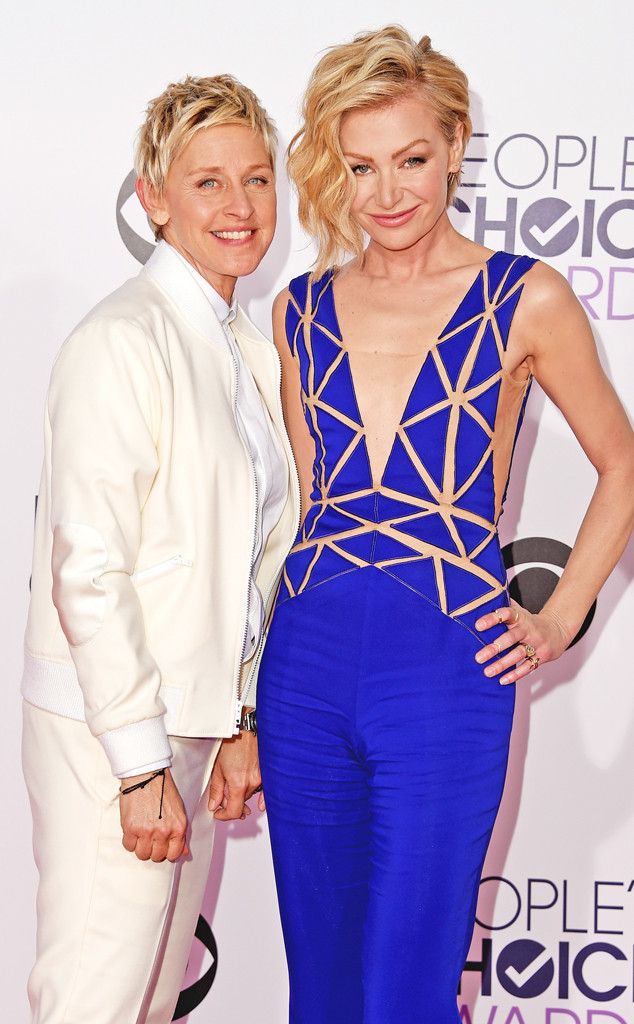 Steve Granitz/WireImage
Ellen DeGeneres says she and wife Portia De Rossi had to evacuate their pets from their California home due to the threat of a raging wildfire that has destroyed and damaged hundreds of properties over the past week.
The two have several cats and dogs. This past October, the couple bought an $18.6 million beachfront home in Carpinteria, located near Santa Barbara. The Thomas Fire, one of a few wildfires raging in California, has prompted thousands of evacuations, road closures and unhealthy air quality warnings in Santa Barbara County and as well as neighboring Ventura County.
"Our house is under threat of being burned. We just had to evacuate our pets," DeGeneres tweeted on Sunday. "I'm praying for everyone in our community and thankful to all the incredible firefighters."
"Everyone in the Montecito area is checking up on each other and helping to get people and animals to safety," the daytime host added. "I'm proud to be a part of this community. I'm sending lots of love and gratitude to the fire department and sheriffs. Thank you all. #ThomasFire."