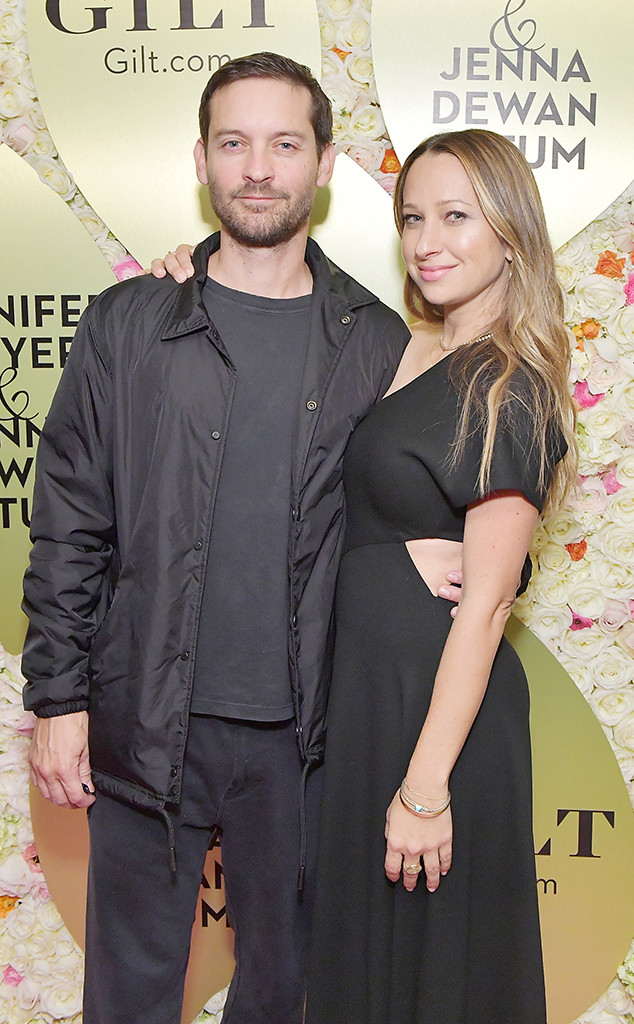 Stefanie Keenan/Getty Images for Gilt.com
Tobey Maguire and Jennifer Meyer's split doesn't mean they've stopped loving each other.
In fact, Maguire proved that last night when he attended Meyer's jewelry launch, which she co-hosted with Jenna Dewan for Gilt.com and in support of Baby2Baby. The exes even posed together for photographers.
However, a source tell E! News this doesn't mean they're back together.
"There is a ton of love between them, and they are like family," our insider explained. "They support one another and will always be there, but there is nothing romantic. That ship has sailed."