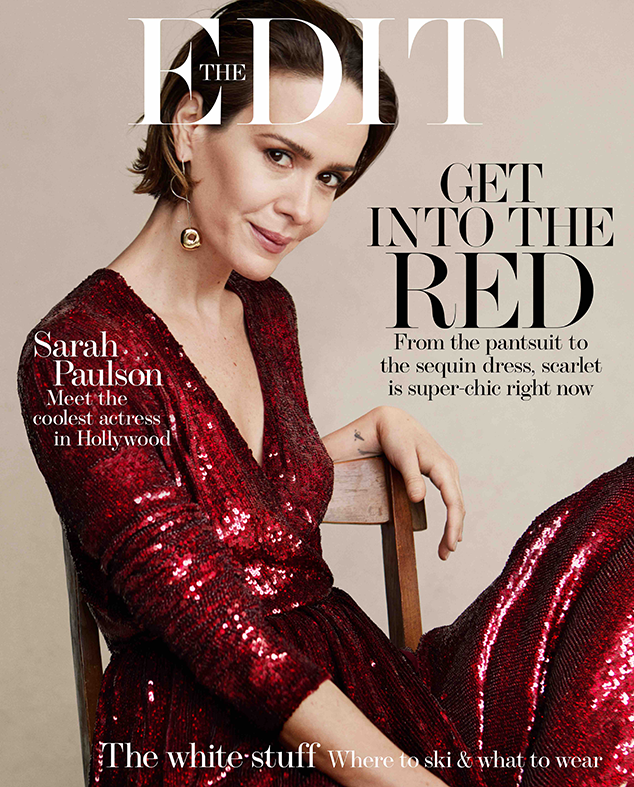 Photographed by Victor Demarchelier for The EDIT
Sarah Paulson might be one of the most recognizable faces in Hollywood now, but it definitely wasn't always that way.
In fact, the actress—who became a household name after taking on roles in American Horror Story and The People v. O.J. Simpson—had to go through a lot to get to the place in her career that she is today, including hiding her relationship with actress Holland Taylor.
Paulson, 42, first confirmed her romance with the 74-year-old in March of 2016 after several people told her to keep it from going public.
"My life choices are, um, unconventional," she told The EDIT in the cover story of their latest issue. "I'm with a much older person, and people find that totally fascinating and odd, and to me, it's the least interesting thing about me."