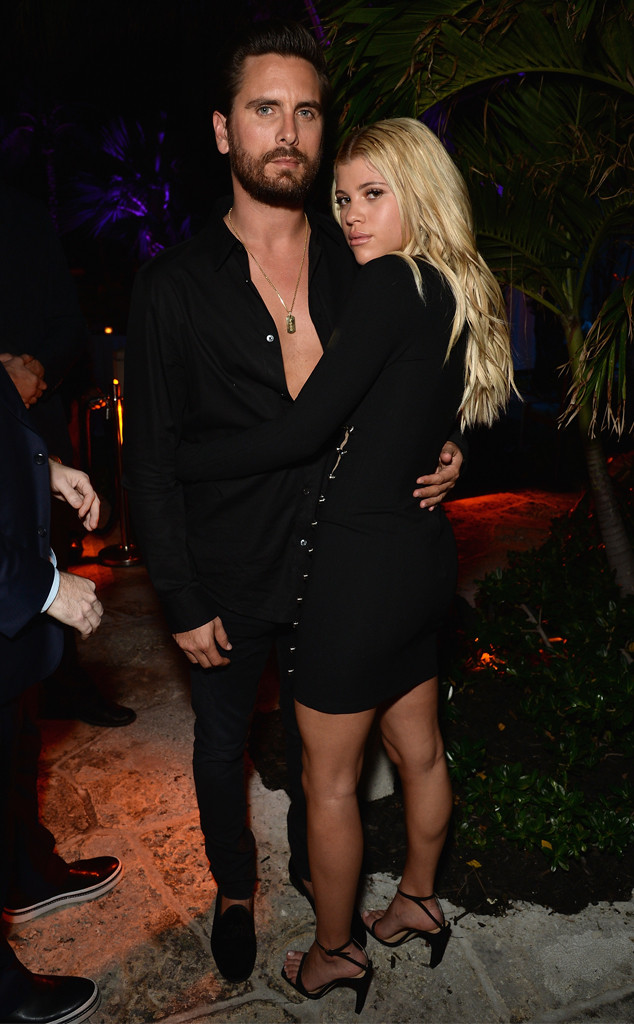 Andrew Toth/Getty Images for Dujour
Sofia Richie and Scott Disick continue to get cozy in Miami.
While attending DuJour's Jason Binn And WellNEST Celebrate Miami Beach's Art Basel Kick-Off event at The Confidante on Dec. 6, the two cuddled up for a picture. Kourtney Kardashian's ex slid his arm around the fashion model as they posed for the photo.
Richie wore a black dress with a lace-up detailing while Disick wore a black button-down shirt, which he left a tad open to expose his chest and a gold chain.