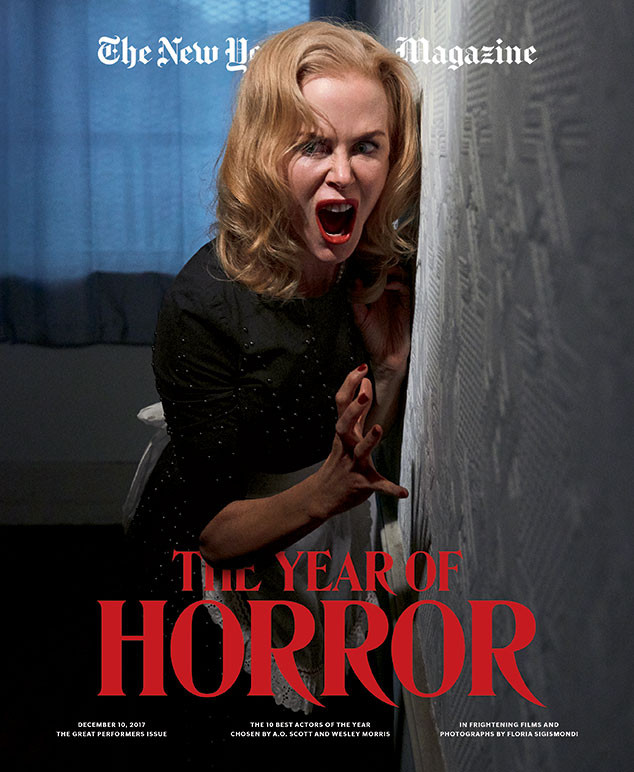 The New York Times Magazine/Floria Sigismondi
Sleep with the lights on tonight because the year's brightest stars are going dark.
In honor of New York Times Magazine's Great Performers issue, the magazine's "10 Best Actors of the Year," among them Nicole Kidman, Jake Gyllenhaal, Saoirse Ronan and Tiffany Haddish, stepped into the imagination of director and photographer Floria Sigismondi to encapsulate "The Year of Horror."
"Horror films dominated the cultural conversation this year. From the surprise hit Get Out to the movie adaption of It to the campy Happy Death Day, scary movies had an unusual hold on the collective imagination in 2017," an introduction to the visual presentation read. "Maybe it's because reality was pretty horrifying, too."
As part of the magazine's multimedia production, each star appeared in his or her own tableau in which they depicted some of the genre's classic archetypes, such as "The Ghost Bride," "The Demented Clown" and "The Cannibal."