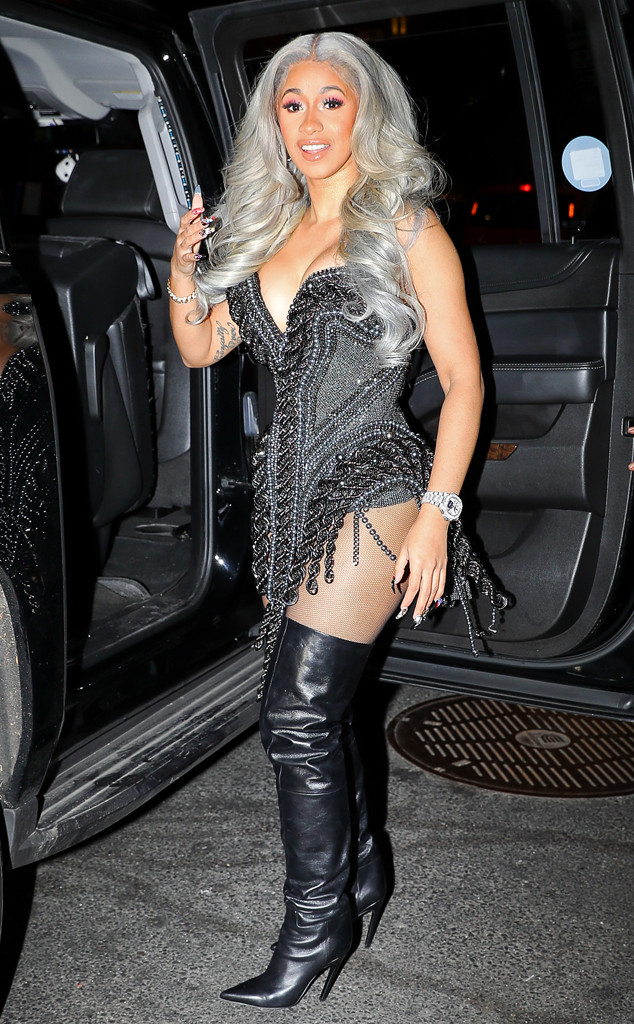 Felipe Ramales / Splash News
Cardi B doesn't just make money moves, she had New Yorkers moving too when her hit single "Bodak Yellow" came on in a Big Apple subway station.
In a video that has since gone viral, New Yorkers can be seen dancing and laughing while Cardi B's "Bodak Yellow" plays in the background. People of all ages joined in on the fun, with passersby recording the hilarious moment.
This random dance party was a rare scene of joy and happiness in the otherwise packed 42nd street 7th Avenue subway station.
Music writer Matt Whittlock tweeted the video, which has since been liked by nearly ninety-one thousand users, saying, "Play 'Bodak Yellow' anywhere and a party will start, guaranteed." Whittlock added that Cardi B "brings the people together."