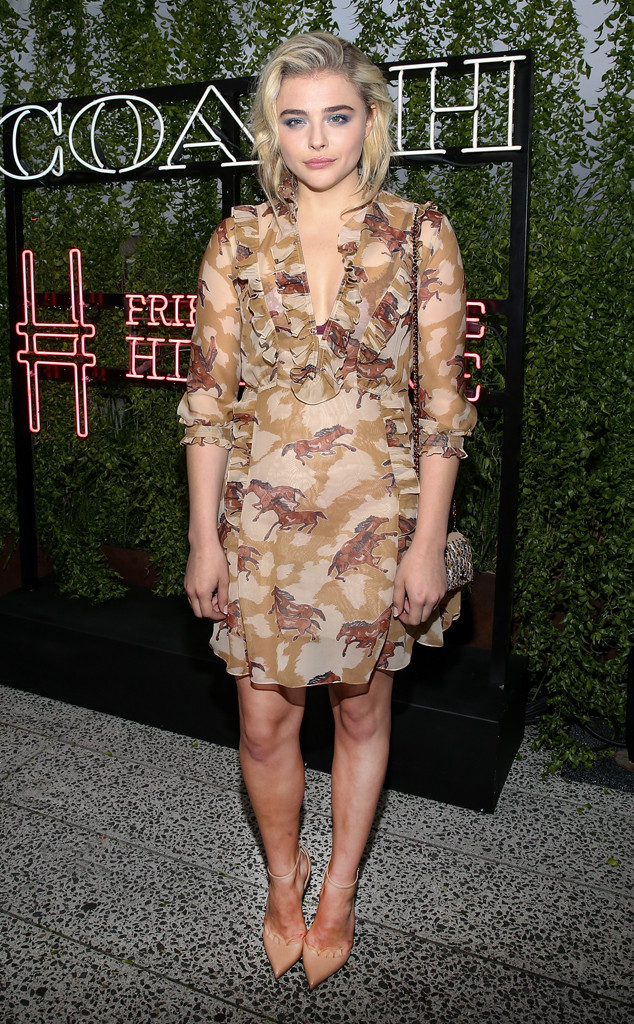 Bennett Raglin/Getty Images for Coach
UPDATE:Chloe Grace Moretz has received a legal victory in her ongoing stalking case.
According to court documents obtained by E! News, a judge has signed off on papers that order Terry Daniel Quick to stay away from Chloë, her mother and brother for three years. According to the order, Terry must remain 100 yards away and cannot post any messages online or social media to anyone under the protection.
——
Chloë Grace Moretz is seeking protection from an alleged stalker.
The 20-year-old actress has filed documents asking for a restraining order against a man named Terry Daniel Quick who has allegedly "harassed" her and members of her family. In the documents, obtained by E! News, Moretz seeks protection for herself, her mother Teri Mortez and one of her brothers, Trevor Duke Moretz.
Explaining why her two family members need protection, Moretz writes, "The persons are family members, whom reside and work together." She states the this man has "also followed and harassed them while stalking me and has harassed and confronted them."