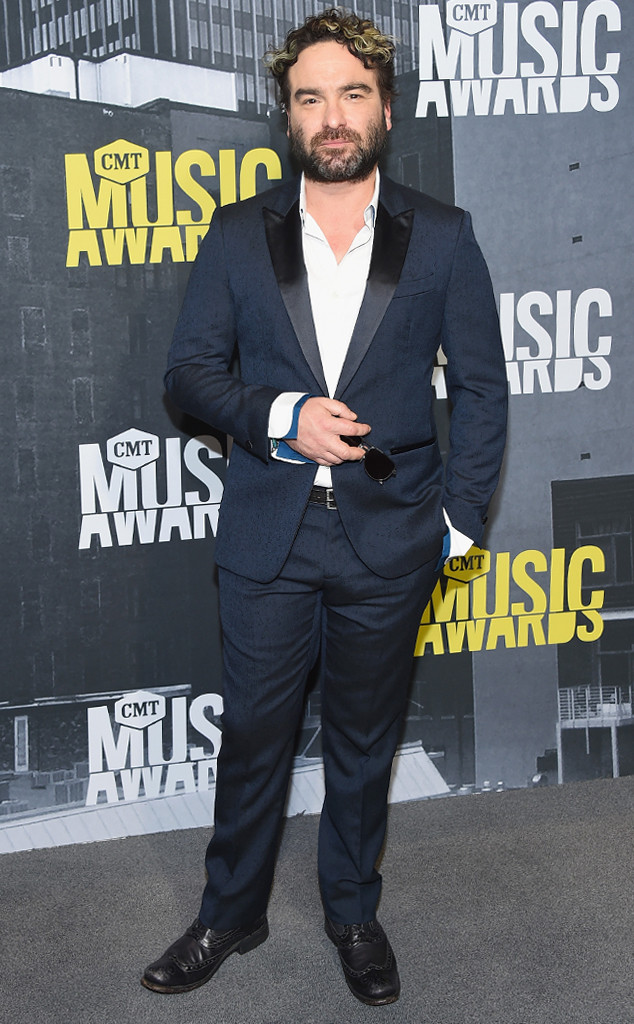 Michael Loccisano/Getty Images For CMT
Rest easy Roseanne fans, David is back. Johnny Galecki's return to the revived sitcom was announced via Instagram, naturally. It's 2017 after all.
Executive producer Whitney Cummings shared a snap of Galecki's official chair on set of Roseanne, announcing to the world that yes, David and Darlene will be back together (at least on screen). The status of their relationship—or any of the relationships on Roseanne, you all remember that original series finale twist—have yet to be revealed. In case you don't remember that twist, the series ended with Roseanne Conner (Roseanne Barr) revealing the series was fictionalized, it was her writing. Darlene (Sara Gilbert) and David weren't actually together, Jackie (Laurie Metcalf) was a lesbian and Dan (John Goodman) was really dead.