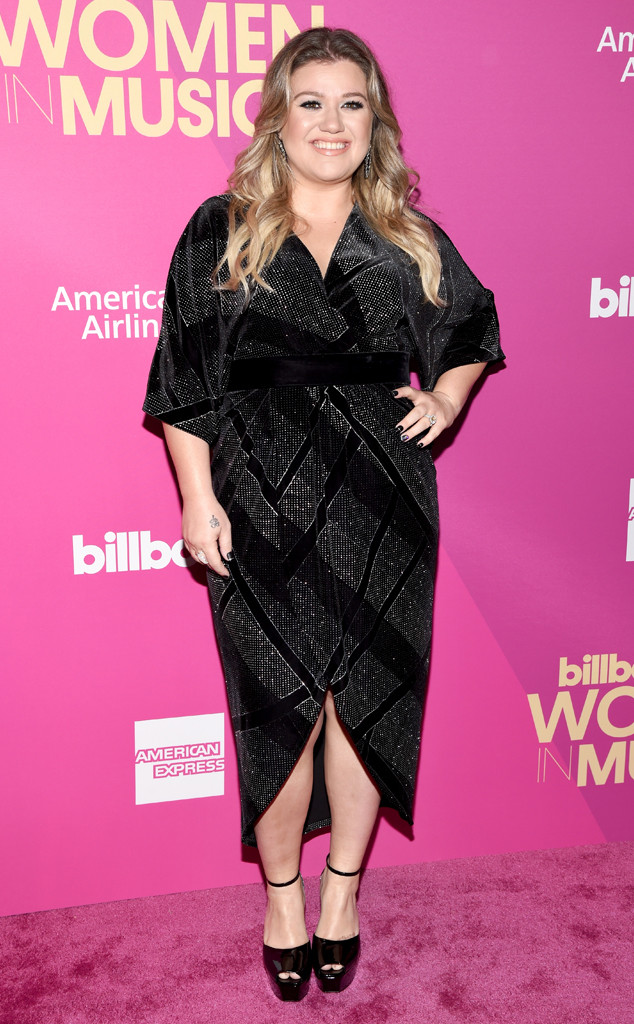 Michael Kovac/Getty Images for Billboard
Fifteen years into her career, Kelly Clarkson was given the Powerhouse Award at the 2017 Billboard Women in Music Awards Thursday. "It's got both positive and negative connotations in my head," she told E! News' Sibley Scoles on the red carpet, "but it's a big presence, I think."
"Big" doesn't begin to describe it.
And it's been a big week for Clarkson. In addition to taping "Carpool Karaoke" with James Corden on CBS' The Late Late Show, her latest single, "Love So Soft," was nominated for Best Pop Solo Performance at the 2018 Grammys; the song is competing against Kesha's "Praying," Lady Gaga's "Million Reasons," Pink's "What About Us" and Ed Sheeran's "Shape of You." And yet, it hasn't been the best week for Clarkson or her family, as their L.A. home was burglarized.