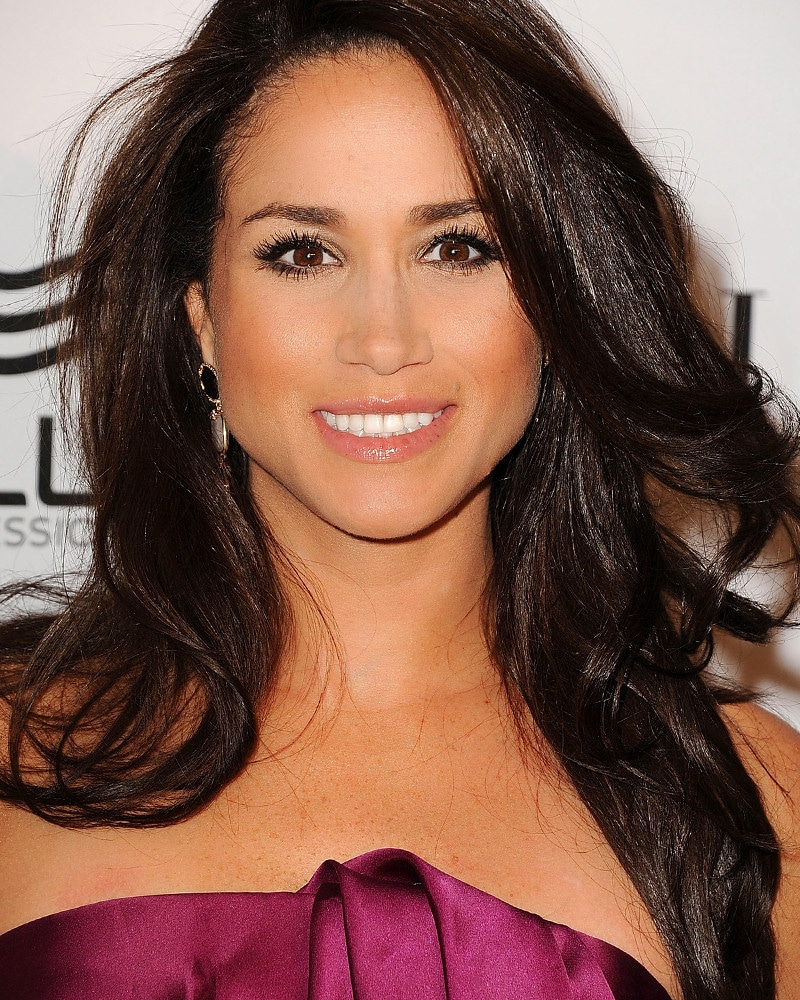 Granitz/WireImage
Meghan Markle is no stranger to the spotlight, and her beauty practices show it.
Before her budding romance with Prince Harry and their royal engagement, the Los Angeles native starred as the JD candidate Rachel Zane on the hit show Suits, working long hours on set with the expectation of being camera-ready at all times. 
"I am pretty similar to Rachel in our level in our ambition," she revealed during an interview with Birchbox in 2015. "We are both just women who really aspire to do great things, and have fun along the way."
If you've watched the show, you'll notice that Rachel and Meghan off set also share a similar approach to beauty: minimal, skin-baring makeup and voluminous brunette hair. She shared, "I never want to cover my freckles, so we just do a 'wash' of foundation in certain sections instead of over the entire face," resulting a natural look she can take from the Suits office to the palace with ease.
In the same interview, she revealed just how she maintains beauty so she's always camera-ready. So, if you're wondering what the star did minutes prior to the engagement announcement, we wouldn't be surprised if she completed one of her 3-second fixes.
To Add Instant Volume to Hair...
"There is nothing like a hair flip!" she shared with Birchbox. "When my hair is feeling a little weighted, Suanne, my hair artist on set, has me bend forward and she sprays a little Oribe Dry Texturizing Spray or nothing at all, and then has me 'flip back hard' to give my hair a little extra bounce."
To Do Away With Flyaways...
"For my flyaways, I spray hairspray on a small boar bristle toothbrush (a regular toothbrush also works great!) to lightly brush them down or smooth the hairline—this is especially good for a sleek bun when I am off-camera." 
To Avoid Sleepy Eyes...
"To open up your eyes, apply a highlighter like Yves Saint Laurent's Touche Éclat in the inner corner—this trick is especially good when we are filming at 3 a.m. and I need to look bright eyed and bushy tailed."
For a Natural Contour...
"I do facial exercises from one of my favorite aestheticians, Nicola Joss, who basically has you sculpt your face from the inside out," she shared. "I swear it works, as silly as you may feel. On the days I do it, my cheekbones and jawline are waaaay more sculpted. There's a reason she is in high demand around awards season when every actress wants to look A-plus."
The star has always been a big fan of facials, and now that's she's destined for royalty, her new British aesthetician, Sarah Chapman, is helping her skin glow, even during a London winter.