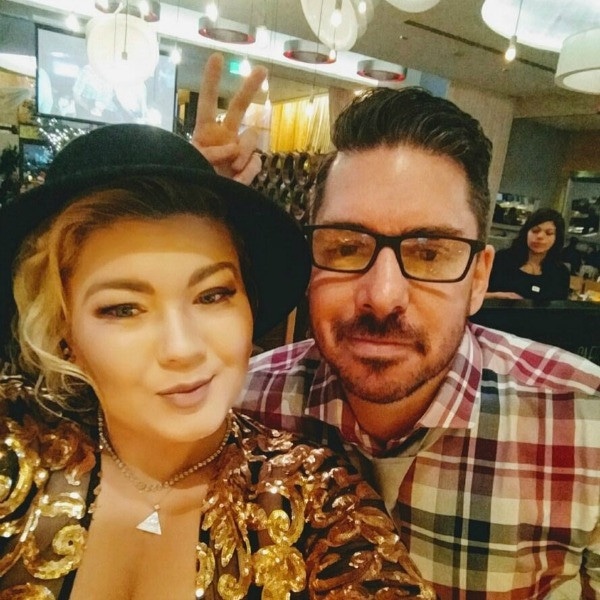 Instagram
Matt Baier says his ex-fiancé and fellow Teen Mom star Amber Portwood is "happy" for him over his recent surprise marriage.
E! News recently learned exclusively that he married a woman named Jennifer Conlon, a mom of two daughters, in Las Vegas on Monday.
Baier told E! News exclusively that he and Portwood spoke on Tuesday night.
"We had a great conversation. It was really funny, we talked like friends. I told her how happy I was for her and her relationship and the baby. She says she's happy and I'm really happy for her and I wished her the best," he said.
Portwood had confirmed earlier this month that she and boyfriend Andrew Glennon are expecting their first child together, which will be her second. She and ex-boyfriend Gary Shirley are parents to daughter Leah, 9.
"She said that she's happy for me and she hopes that Jen's a really good person, which she is, and it was a good conversation," Baier told E! News. "I was touched that we could talk like that. I couldn't be happier for her."
Baier said he told Portwood he "would always have her back." He said that "she had some questions about Jen and it was great." 
"We talked and laughed about the downfall of our relationship but not in a sad way—things worked out for the best for both of us," he added. "We didn't take a stroll down memory lane but we talked about what we each learned from our relationship. Amber and I were very very close and we're not the type of people to sit and badmouth each other. She did say to me, 'I don't know if you're watching the show but I was pretty bitter back then.' I said, 'I'm not worried about it. It is what it is.'"