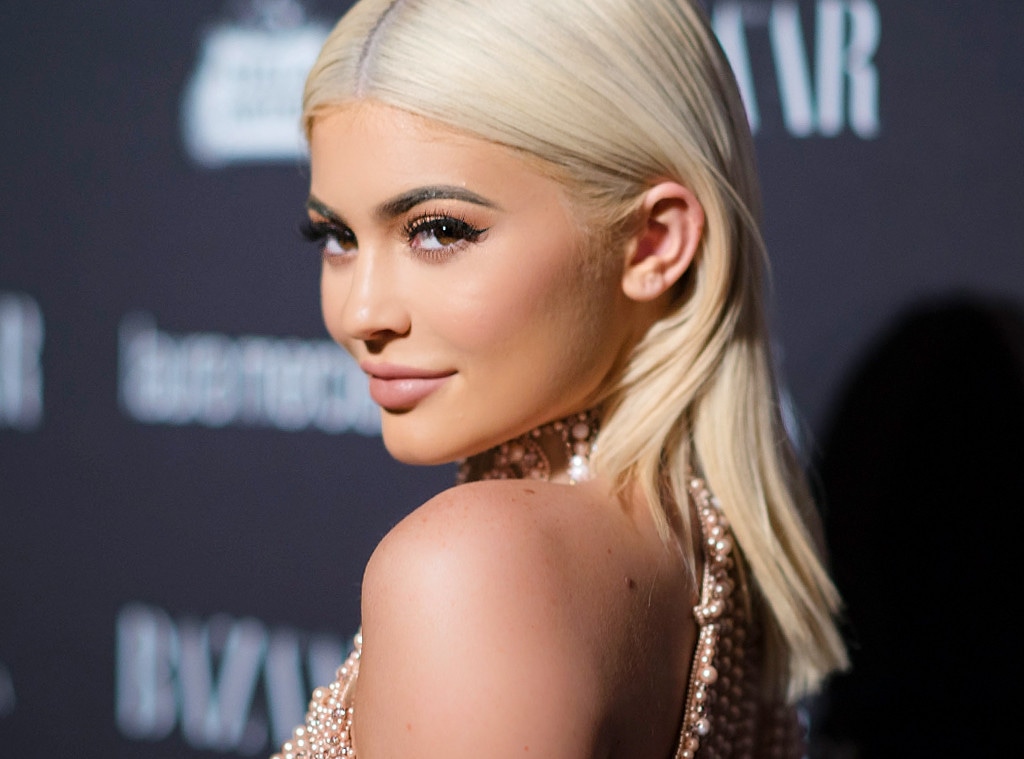 Michael Stewart/WireImage
Are the thin, over-arched brows of the '90s still haunting you?
Whether you're trying to get your brows back or achieve a natural, full look, Kylie Jenner's brow expert, Erin Bryant, who owns iBrow Bar in Hollywood, has a few solutions for you. While your in-between-appointments brows may have you itching for your tweezers, this beauty pro told E! News, "People need to put down the tweezers."
"The only recommendation I have is to leave your brows alone," she said. "Leave them alone and use brow oil to grow your brows out. You can use black castor oil to help make them grow."
Once adequate time has passed, and you're ready to reshape them, Erin's method will help you achieve Kylie-level brows—because have you ever seen the Kylie Cosmetics owner with anything short of perfect eyebrows?
"I would say, my brow technique and style of shaping is a softer, fuller, and youthful brow," she revealed. "A lot of times I soften someone's arch, so it's not overdone. When we grew [Kylie's] brows out, I would leave hair behind when I was waxing, and made them softer when I waxed them."
Beyond that, the expert uses a different technique to perfect the shape of brows. Instead of using the client's face shape, the most popular method, she uses facial features to personalize the shape and draws out the eyebrows prior to waxing—a practice that her clients really appreciate. To achieve symmetry, the beauty pro has Kylie look her directly in her eyes, which she admits "It's weird but it's the key to getting them perfect."
"I shape the arch based off your pupil so I don't take the arch up too high or low," she revealed. "It gives me a chance to check out how the shape will look on your face. I freehand draw using an eyeshadow and wet brush on every client's face to make them perfectly aligned before I lay my wax down. My technique ensures that areas that need more time to grow in aren't removed early on."
Once the shape of the natural brow is done, the beautician uses Anastasia Beverly Hills Brow Whiz to make light strokes where they need to be filled in. "I also love the Elf Brow Gel, which is very inexpensive and it holds the brows together the best," she added.
And just like that, your brows are back!