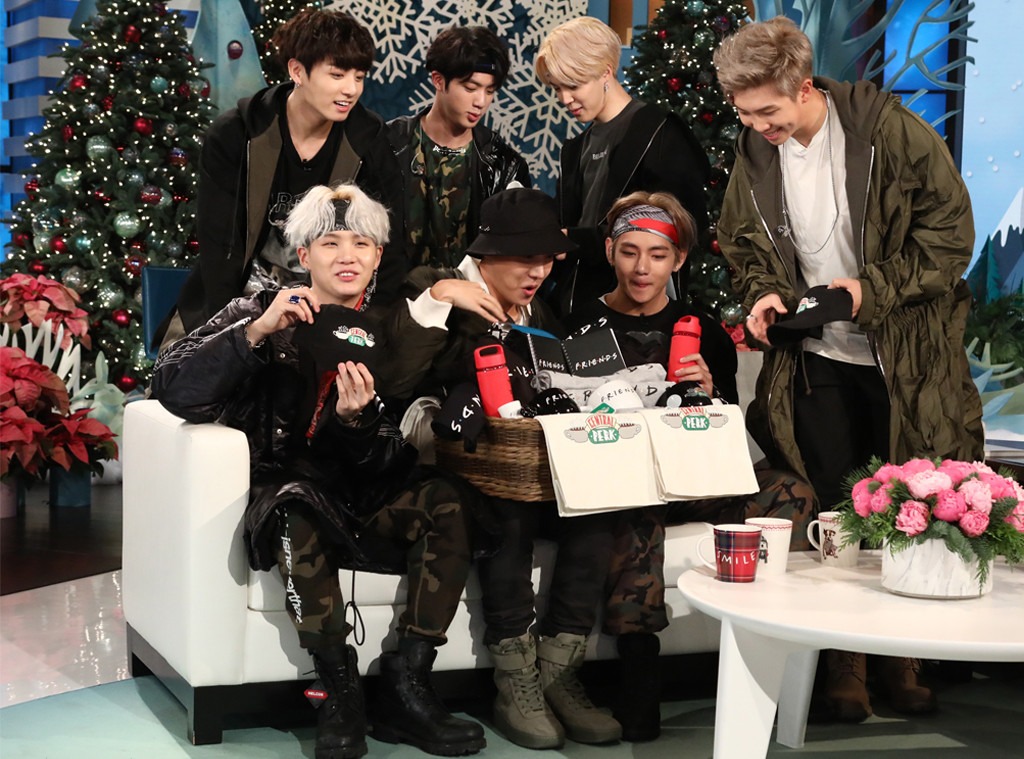 Michael Rozman/Warner Bros.
Ross and Rachel would have loved this news. 
During BTS' daytime debut on The Ellen DeGeneres Shows, boy band member RM told Ellen DeGeneres he taught himself English by watching Friends. 
"Actually, my English teacher was the sitcom Friends," the K-pop star said.
RM told the host his mother bought him every season of Friends on DVD and that she used to make him watch the show when he was a teen.
"I thought I was kind of like a victim at the time," the "DNA" singer said, "but right now I'm the lucky one." 
To learn English, RM started watching the sitcom with Korean subtitles and then switched to watching it with English subtitles. Eventually, he removed the subtitles completely. 
After learning the singers were fans of the show, DeGeneres surprised the whole group with a bunch of Friends souvenirs.
In addition to talking about the show, DeGeneres asked the group—via a translator—if they've ever hooked up with one of their fans—called the ARMY. She also asked them about the messages behind their songs.
Watch the video to see more of DeGeneres' interview with the popular K-pop group.
Besides making their daytime debut, BTS performed "Mic Drop" for the first time on television. The song comes from the group's album Love Yourself: Her.
Tune into The Ellen DeGeneres Show later today to see the group's full interview and watch their performance.
For more celebrity news, watch E! News at 7 and 11 p.m.