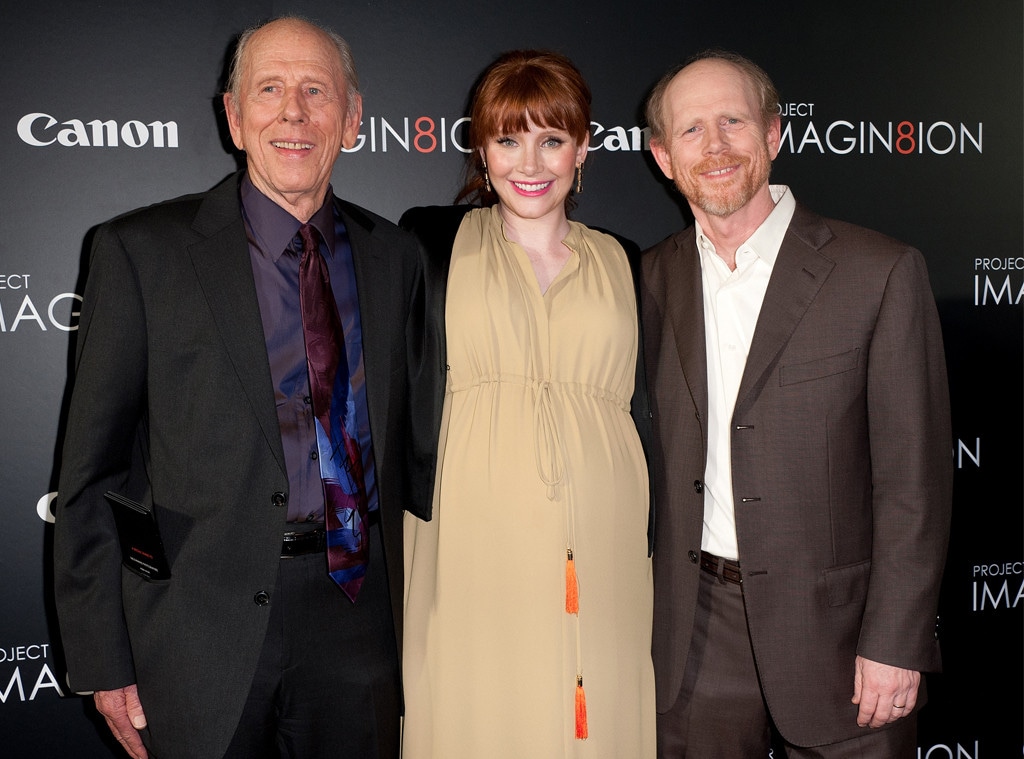 D Dipasupil/FilmMagic
Rance Howard, Apollo 13 actor and father to actor-turned-director Ron Howard, has died. He was 89 years old.
The Oscar winner took to Twitter on Saturday to share the sad news with his fans on behalf of himself and his brother Clint Howard. 
Clint & I have been blessed to be Rance Howard's sons. Today he passed at 89. He stood especially tall 4 his ability to balance ambition w/great personal integrity. A depression-era farm boy, his passion for acting changed the course of our family history. We love & miss U Dad."
Fred Sabine/NBCU Photo Bank
Rance has appeared in several of his famous son's movies, including Apollo 13, Parenthood, Splash, How the Grinch Stole Christmas and A Beautiful Mind.
The character actor also appeared in Alexander Payne's Nebraska.
He is slated to appear in the upcoming films The Christ Slayer and Apple Seed.
At the Nov. 14 premiere of Rance's film Broken Memories Ron told The Hollywood Reporter how proud he was of his father's performance, which the director called "the role of his career to date."
"He has an undying love of the process, which has made him appreciate every day on a film or television set," the proud son said. "And he's never lost the youthful excitement for being a part of a process that tells a story that reaches audiences in different ways and reflects the work of a team of collaborators that shares that excitement, and that always rubbed off on me, that joy of being lucky enough to be among the storytellers."
At the same event, his famous granddaughter Bryce Dallas Howard said to THR, "He's had a 65-year career where he has never broken out as a movie star. … He's never made the money that people dream of, and yet he's carved out this incredibly unique and remarkable and beautiful career of a character actor. He's an example of that stick-to-it-ness and what that adds up to in a life."
Hours after news of her grandfather's passing, Bryce shared a poem about death called "Gone From My Sight" by Henry Van Dyke Jr. with the caption, "My grandfather, the patriarch of our family's favorite poem, he could recite it from heart. I think I'll do the same now."
Rance's second wife Judy Howard died in January. He was previously married to actress Jean Speegle Howard from 1949 until her death in 2000.
Rance is survived by his sons, Bryce and another granddaughter, Paige Howard.