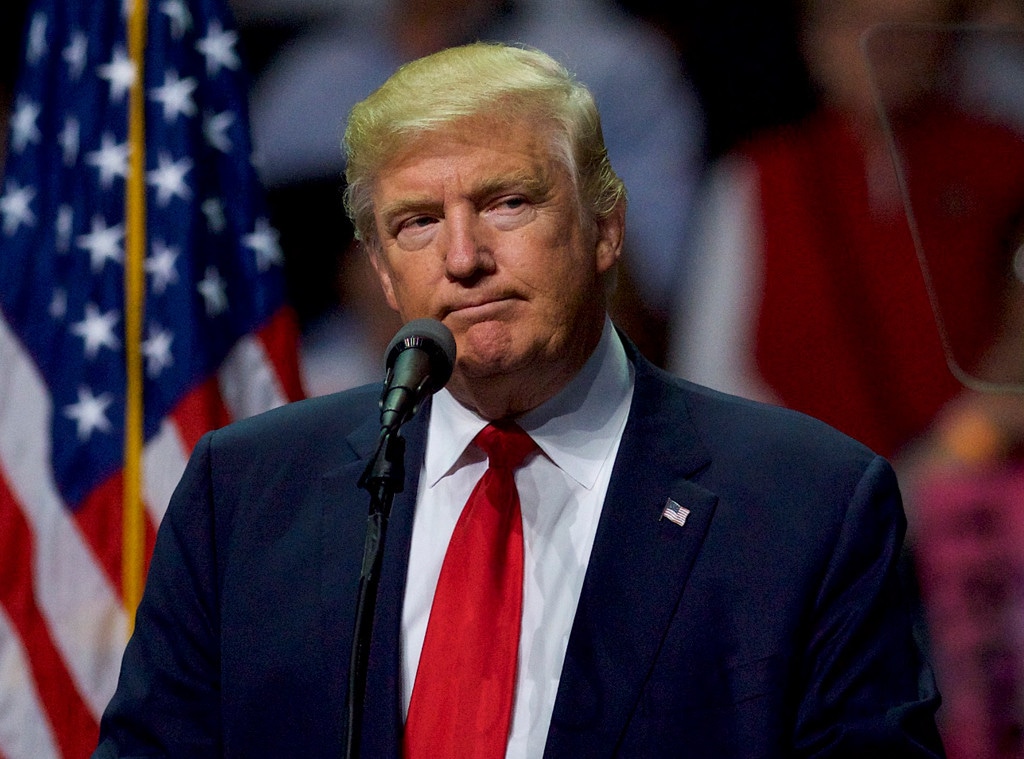 Mark Makela/Getty Images
President Donald Trump isn't interested in being named Time magazine's "Person of the Year."
POTUS took to Twitter on Friday claiming he turned down the widely-respected honor, which Time later disputed with a clap back that's since taken the internet by storm. 
Trump wrote, "Time Magazine called to say that I was PROBABLY going to be named "Man (Person) of the Year," like last year, but I would have to agree to an interview and a major photo shoot. I said probably is no good and took a pass. Thanks anyway!"
In response, Time clarified on Twitter, "The President is incorrect about how we choose Person of the Year. TIME does not comment on our choice until publication, which is December 6."
Martin Schoeller for TIME
Trump was indeed chosen as Time's "Person of the Year" in 2016 following his election win over Hillary Clinton, but this is far from the first time he's gone to bat against the long-running publication. 
When German Chancellor Angela Merkel was Time's pick in 2015 over Trump, he tweeted, "I told you @TIME Magazine would never pick me as person of the year despite being the big favorite. They picked [the] person who is ruining Germany."
And then there's the infamous fake Time issue reportedly hanging in several Trump-owned properties, which has an image of the controversial public figure Photoshopped on the cover. 
The president has yet to respond to Time's assertion that he was never formally offered the title. 
Meanwhile, those in the running for the 2017 "Person of the Year" include familiar faces such as Ariana Grande, Colin Kaepernick, Emma Stone, Jimmy Kimmel, Mark Zuckerberg, Patty Jenkins, Rose McGowan, Serena Williams and Taylor Swift.