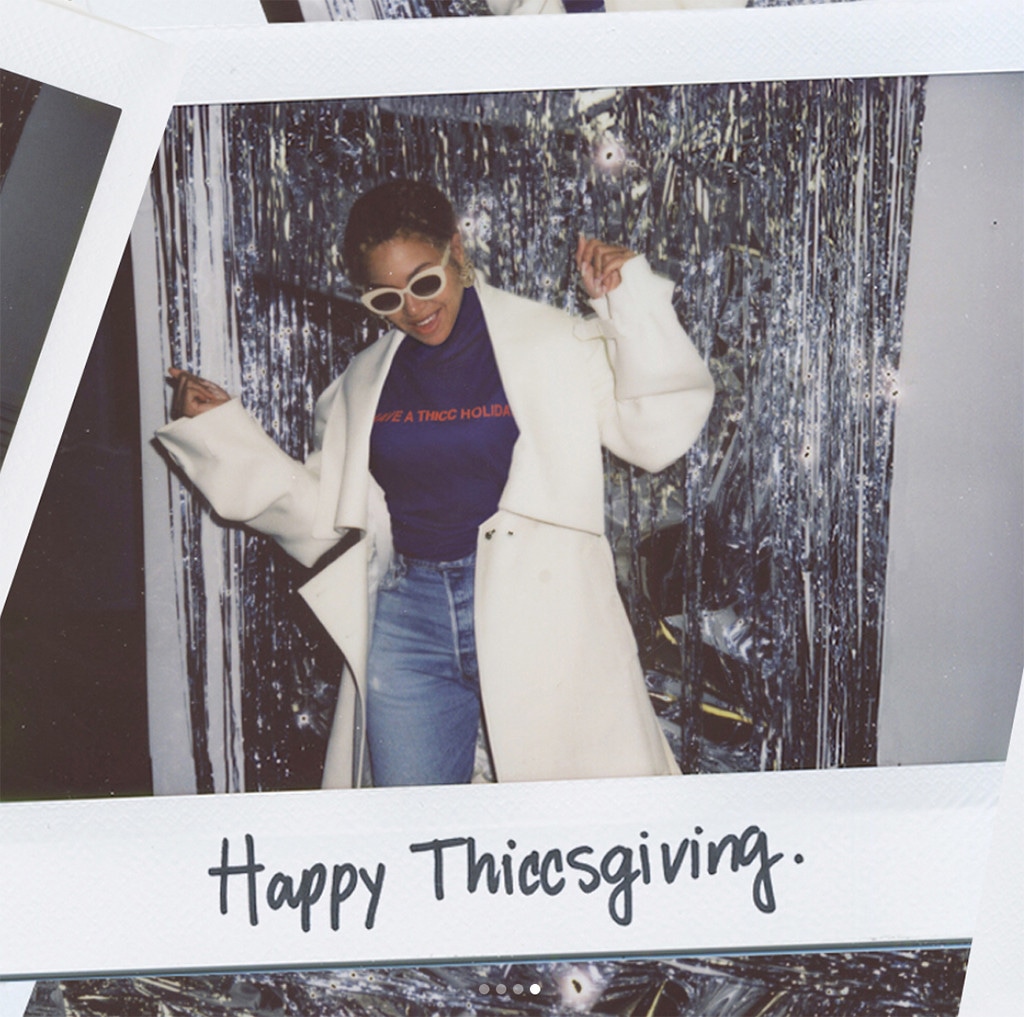 Instagram
Beyoncé is counting her blessings—and her money—this Thanksgiving.
While celebrities including Viola Davis and Britney Spears shared pictures of their feasts with fans on social media, Beyoncé went a different route. Instead, the "Walk on Water" singer decided to model a tee from her new holiday collection, which read, "HAVE A THICC HOLIDAY." Because she can never pick just one photo, she uploaded the collage on Instagram and Tumblr.
Beyoncé's holiday collection, available on her official website, ranges in price from $12 to $85. Other items for sale include apparel, holiday ornaments, cell phone cases and wrapping paper.
The collection was released before Black Friday, and some of the items have already sold out. So, it's no wonder why Beyoncé recently topped Forbes' list of highest-earning women in music.
Here's how the rest of Hollywood is celebrating Thanksgiving:
Beyoncé is also is sponsoring an event in Houston, hosted by her pastor, to raise money for Hurricane Harvey relief efforts. The "Royal Feast" is described as "an epicurean Thanksgiving experience featuring celebrity waiters and performances, entertainment, gourmet meal and desserts." General admission tickets cost $90; other packages range from $1,000 to $25,000.