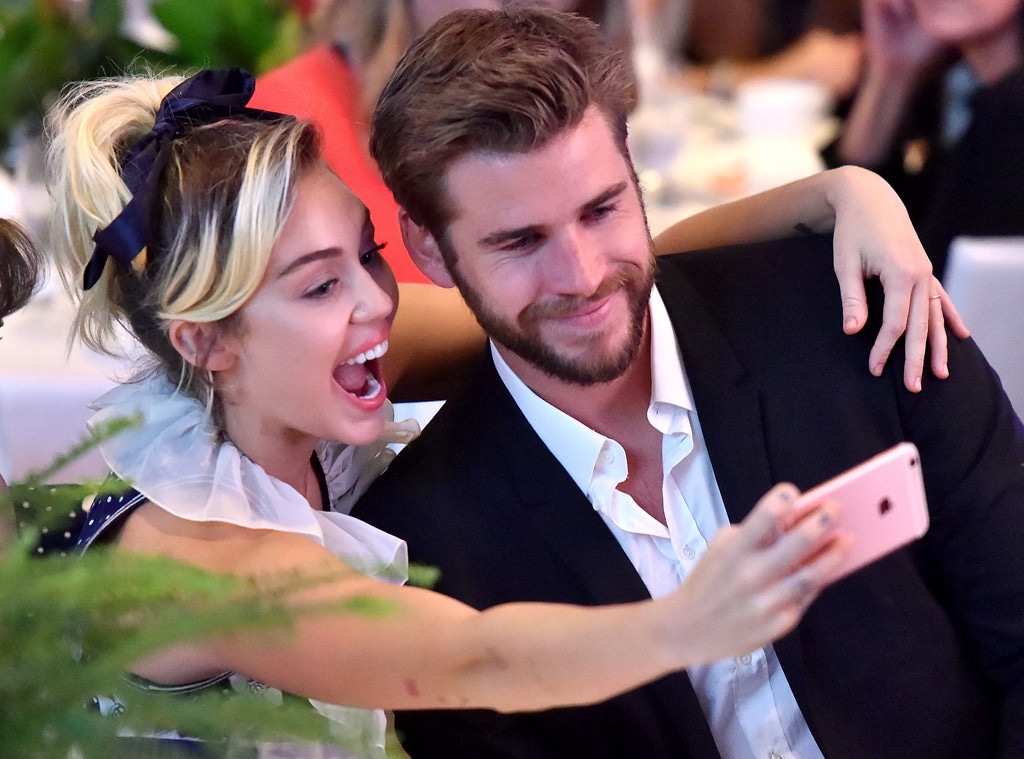 REX/Shutterstock
It's about to be a very special Thursday for Miley Cyrus.
As the countdown continues for the official start of Thanksgiving, the "Malibu" singer doesn't just have the fall holiday to look forward to. In addition, Miley will be celebrating her 25th birthday.
So what exactly are her plans for the special day?
E! News has learned Miley and fiancé Liam Hemsworth will be celebrating Thanksgiving in Malibu. In addition, they will be spending it together with the singer's family.
One famous Cyrus who will not be in attendance for Thursday's dinner, however, is Brandi Cyrus AKA DJ Confetti.
As it turns out, the DJ will have a full day far away from the West Coast.
"I'm at home in Nashville but since my family is all in Los Angeles, I'm taking the opportunity to volunteer in the morning and spending the evening with a group of friends," Brandi shared with E! News.
When it comes to Miley's birthday, the celebrations started Wednesday night when Liam bestowed one of many presents for his leading lady. In a new social media post, The Voice coach revealed a new piece of bling that will easily catch your eye.
Alexander Tamargo/Getty Images for Simply Stylist
"My man killin the game already! This is just pressie #1!" she wrote with a gold necklace that spelled out Lili. "Thank you LiLi! @LiamHemsworth."
And if social media is any indication, it's going to be a party in Malibu. Miley showcased giant balloons that spelled out her name as well as a Alice and Olivia sweater that read "Wild Child."
"Always have been & Always will be #ExtraAF," Miley wrote on Instagram hours before the celebrations began. "Happy B-day to me you grumpy f--ks!"
Do your thang, Miley! 
—Reporting by Amanda Williams