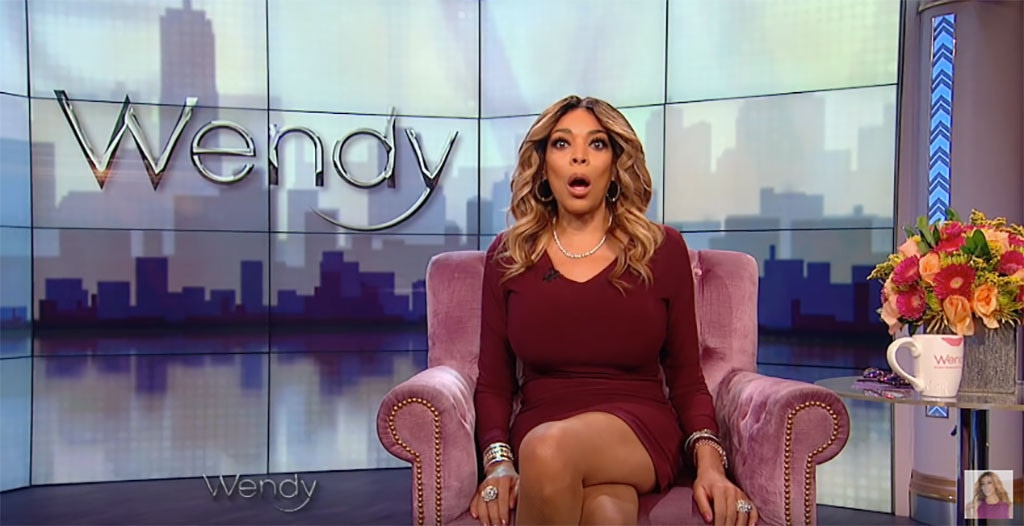 Fox/Wendy Williams
Wendy Williams is spilling the tea on her worst guest and the reason why is no joke. 
During Monday's show, the daytime talk show host was discussing recent sexual harassment allegations against former CBS This Morning co-host Charlie Rose when she began to recall her own unwanted experience with an unnamed guest. 
"My worst guest? I'm not going to name, but I can tell you this—it had to do with some groping. You all saw it, but didn't say a word and I felt it and I didn't say a word," she recalled. "My staff saw it and that guest will never be here anymore. He's not relevant anyway."
According to Wiliams, the guest in reference was a short comedian who appeared on the program in either her second or third season. While she assured her audience she would "feel very comfortable in pushing a man through my glass coffee table if anything gets seedy" today, back then she was still new on TV and did not know how to react in the moment. 
As the TV personality described, the guest hugged her upon entering, but laid into her breasts inappropriately. "I didn't know what to do because I'm brand new on TV," she recalled of the moment. So, she forced a laugh. "Then, after the hug, he looked up at me. He goes, 'Oh, you're not Oprah [Winfrey]," Williams imitated in a specific voice. "I didn't know how to take that and the whole interview was just weird and I just would never have him here again and I am two seconds away from saying his name, but it's not worth it."
While she didn't identify the man in question, she gave enough clues for the Internet to dig into. Thanks to a photo circulating social media, the Internet is speculating Williams was referring to comedian Gilbert Gottfried, who appeared on the show in 2011, has a notable voice and appears to nestle into her chest. 
However, it has not been firmly established that Williams was speaking about Gottfried. According to Inside Edition, the comedian "didn't recall the Wendy show from so many years ago" when the outlet spoke to him. When questioned about whether he was banned from appearing on the show, he said, "Not that I'm aware of."
E! News has reached out to Gottfried for comment.