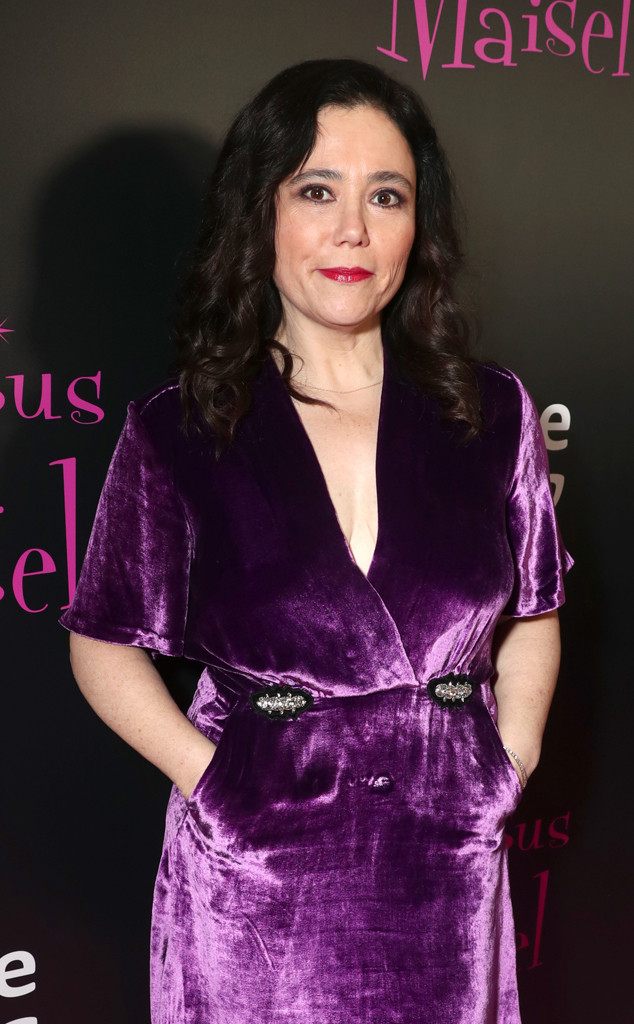 Todd Williamson/JanuaryImages/Shutterstock
Alex Borstein was ready to throw in the towel after Getting On, her critically acclaimed HBO comedy about the staff of a geriatric extended care facility, wrapped its three-season run in 2015.
"I was done. Getting On ended and my heart was broken, I'm not joking. It was like, 'I'm not going to ever date again,' is how I felt, like, I'm done. I was developing something afterwards for Fox that almost happened and then that fell through. I was just like, there's nothing that's going to happen that's going to equal the experience of Getting On," Borstein told E! News at the Crosby Street Hotel in New York City.
So, Borstein moved to Spain and planned to continue Family Guy and get to work on a long gestating play. But then something came along—something marvelous: The Marvelous Mrs. Maisel.