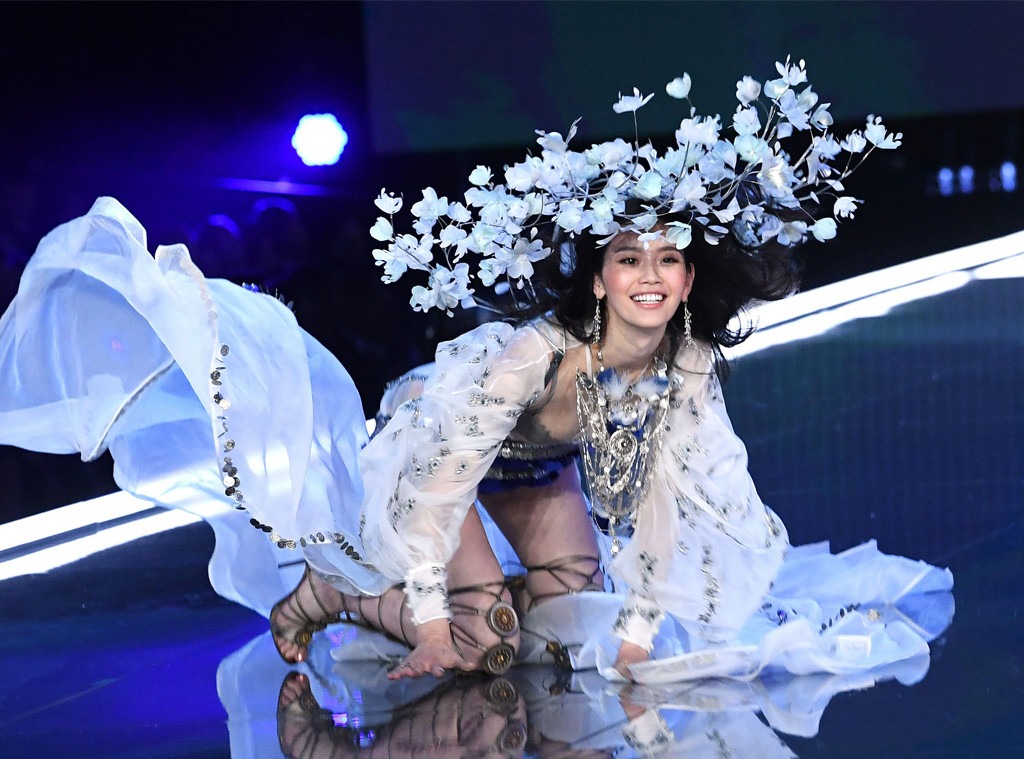 David Fisher/REX/Shutterstock
Ouch. That looked like it hurt.
Model Ming Xi took a tumble on the catwalk during the 2017 Victoria's Secret Fashion Show in Shanghai, China. It seems as though the Chinese fashion model got tangled in her flowing, sheer ensemble.
However, the 28-year-old model handled the whole situation like a pro. Even if the fall was an embarrassing moment for Xi, she didn't let any humiliation show on her face. She maintained a smile throughout the experience and wasn't afraid to laugh at herself. After adjusting her hair and wings, she got up and proceeded to walk. She even received applause from the audience and her fellow models.
Still, the situation may have been more difficult for Xi than she let on.
"Ming was really upset when she fell on the runway. It was a hard fall," a source told E! News. "She got up as gracefully as she could. She was shaken up after that fall. All the models made her feel better after though. She is OK now."
The source also said Xi is "one of the favorites" to walk the Victoria's Secret runway and that it's "always a model's worst nightmare to fall." Thankfully, Xi could count on her fellow models for support. The source said the models "embrace each other" if a fall or anything unexpected happens on the catwalk and that they are all "a team."
In addition, the source said the fall won't be seen on national television.
See a breakdown of Xi's tumble below:
The model later addressed her fall on Instagram.
"As many of you may already know, I fell during my 5th year walking at the Victoria's Secret show yesterday. It was no doubt one of the hardest moments I have ever had to go through in my career, especially since the show was taking place in my hometown, in front of my mother's and my people's eyes," part of her post read. "However, the support I received from everyone yesterday was incredible and I am truly grateful to everyone who was there for me."
Xi's tumble isn't the only mishap to occur this year. Gigi Hadid announced on Thursday that she wouldn't be attending this year's show as previously planned, and word on the street is Katy Perry was denied entry to country, making her unable to perform.
This also isn't the first time Xi has walked in the Victoria's Secret Fashion Show. In fact, she's been walking in the show since 2013.