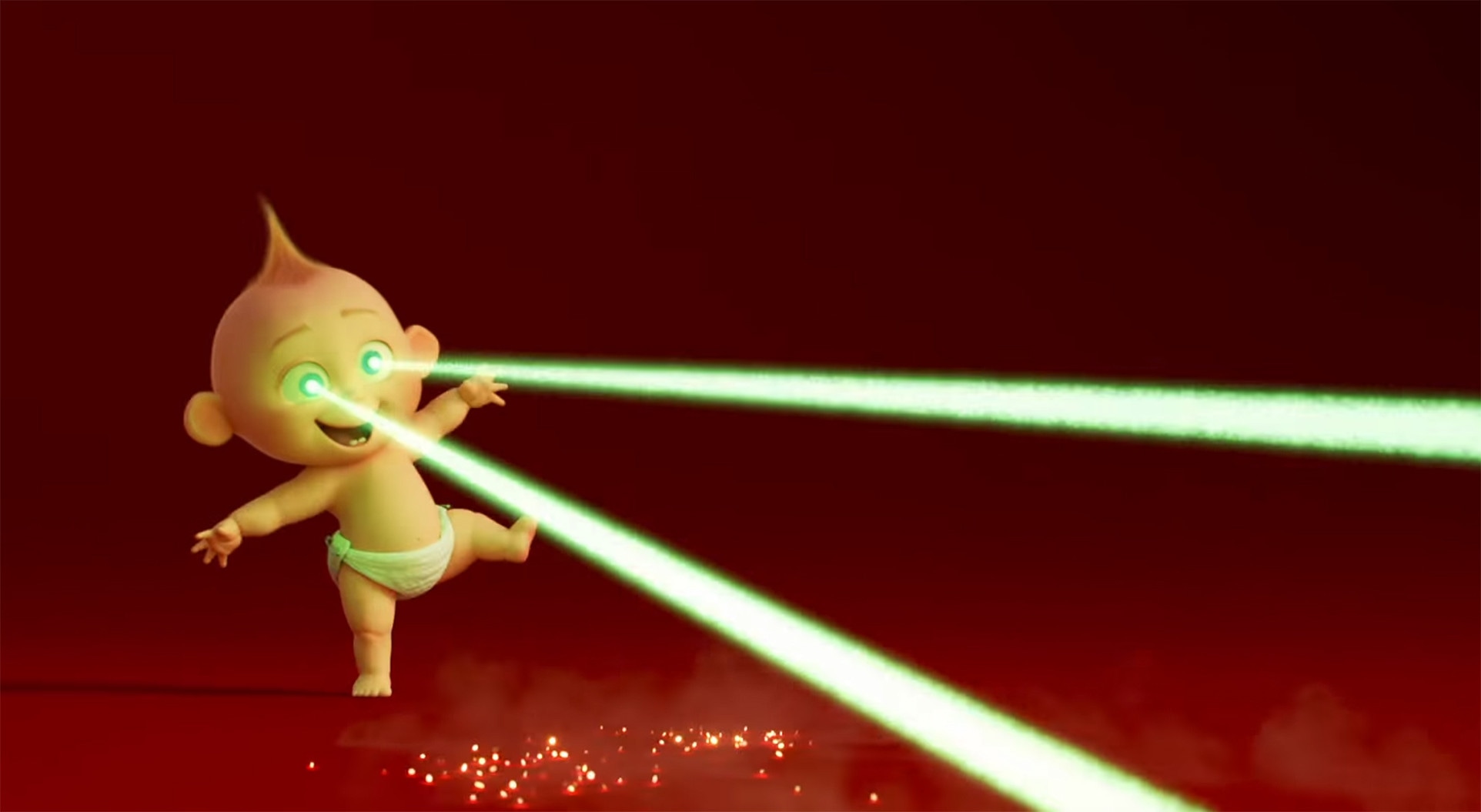 Disney-Pixar
Oh baby! The first Incredibles 2 trailer is here!
Disney-Pixar finally dropped a teaser trailer for the sequel to the 2004 animated film on Saturday morning, thirteen years after the original movie hit theaters. The footage shows baby Jack-Jack demonstrating his new superpowers; he can move through walls and also shoots green lasers out of his eyes.
"You have powers!" his dad, Bob Parr, aka Mr. Incredible, says as he picks the infant up. "Yeah, baby!"
Incredibles 2 is scheduled to hit theaters in June 2018, one year earlier than originally planned. Last October, Disney announced that the Incredibles 2 release date had been moved up from June 2019 to June 15, 2018.
"Bob Parr (Mr. Incredible) is left to care for Jack-Jack while Helen (Elastigirl) is out saving the world," a synopsis for the animated film reads on IMDB. 
Samuel L. Jackson has returned to voice Lucius Best/Frozone, Holly Hunter is back to voice Helen Parr/Elastigirl and Craig T. Nelson has returned to voice Mr. Incredible once again.
Director Brad Bird also returned for the sequel and wrote the movie as well.
Take a look at the video above to see the first preview of the upcoming movie!
The movie is set for release on June 15, 2018.
Then tell us, how excited are you for the Incredibles 2? Sound off in the comments!