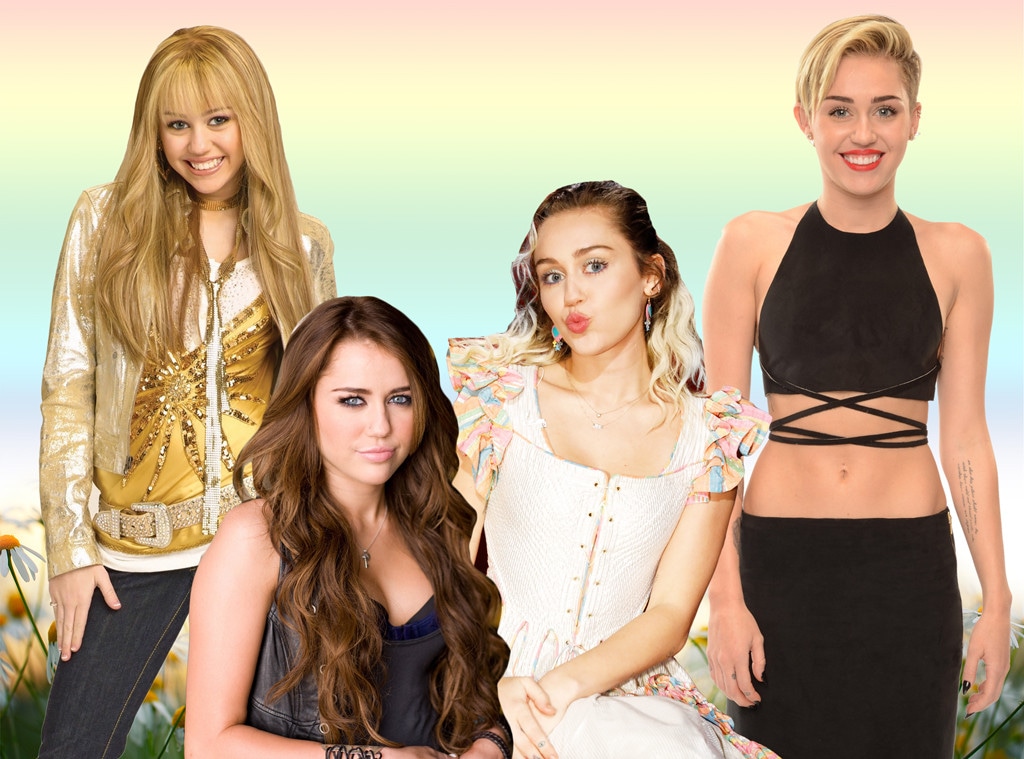 Melissa Hebeler/E! Illustration
Tomorrow is Miley Cyrus' 25th birthday and not to be crass, but holy s--t she has lived a lot of lives in that quarter century. It's truly mind-boggling to think that just four years ago she wasn't even of legal drinking age (or legal something else age, at least in California if you know what we mean). 
In the decade-ish that the singer has been in the public eye, the world has borne witness to so many Mileys. There was the Hannah Montana Miley, with her many wigs and aggressive highlights and penchant for sequins and very serious Southern drawl and absolutely no interest in anything that isn't PG. 
There was the "Party in the USA" Miley, who was new to Los Angeles and still discovering it definitely isn't like a Nashville party, and who despite her new cosmopolitan surroundings maintained her penchant for American flags and cowboy boots. 
There was the Twerking Miley, perhaps the most infamous Miley at all. She shaved her head and bleached her hair and never remember pants, all the while partying way harder than "Party in the USA" Miley. 
And finally, there's Present-Day Miley. Current Miley has gone back to the basics, but she's not as naive as Hannah Montana Miley. She stripped off (most of) her makeup and got rid of her bun pigtails, yet kept her penchant for some of her more mature pastimes. 
The real question, of course, is which Miley Cyrus are you? Do you belong on the Disney Channel or onstage with Robin Thicke, or somewhere in between? Luckily there's a quiz for that, so find out the answer and then toast to Miley's quarter century in whichever way is most appropriate for your chosen persona. 
Melissa Hebeler / E! Illustration