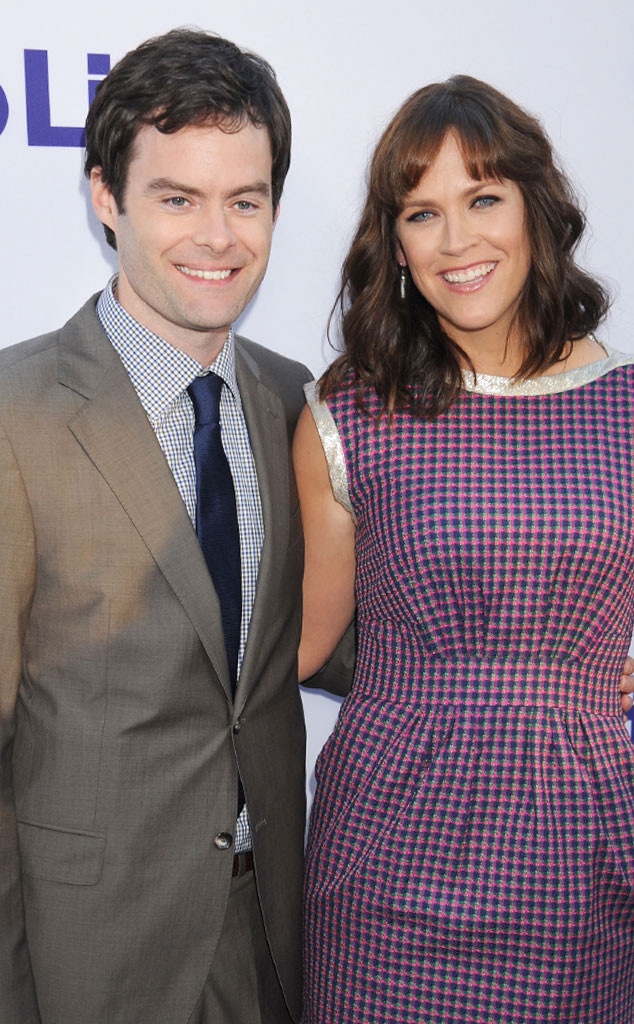 Gregg DeGuire/WireImage
Bill Hader and Maggie Carey have called it quits after 11 years of marriage.
His rep confirms to E! News that the couple, who tied the knot in 2006, are getting a divorce
According to People, the actor and former Saturday Night Live star and writer-director Carey have been separated since July.
Hader and Carey have three children together. They welcomed their first child, Hannah, in 2009. Three years later they had a second daughter named Harper in 2012, followed two years later by a third daughter, Hayley in 2014.
Carey recently directed episodes of Brooklyn Nine-Nine, The Last Man on Earth and Making History. While Hader is currently filming the TV show Barry, for HBO.
Back in 2014, Hader talked to Conan O'Brien about being a parent. "It's hard, it's great, it's beautiful," he shared. "I don't sleep."
He went on to tell the host, "They're very young. We'll be watching and she's really into the movie and stuff, and I'll go, you know, that's daddy and she kind of looks at me and she's like, that's a cartoon."