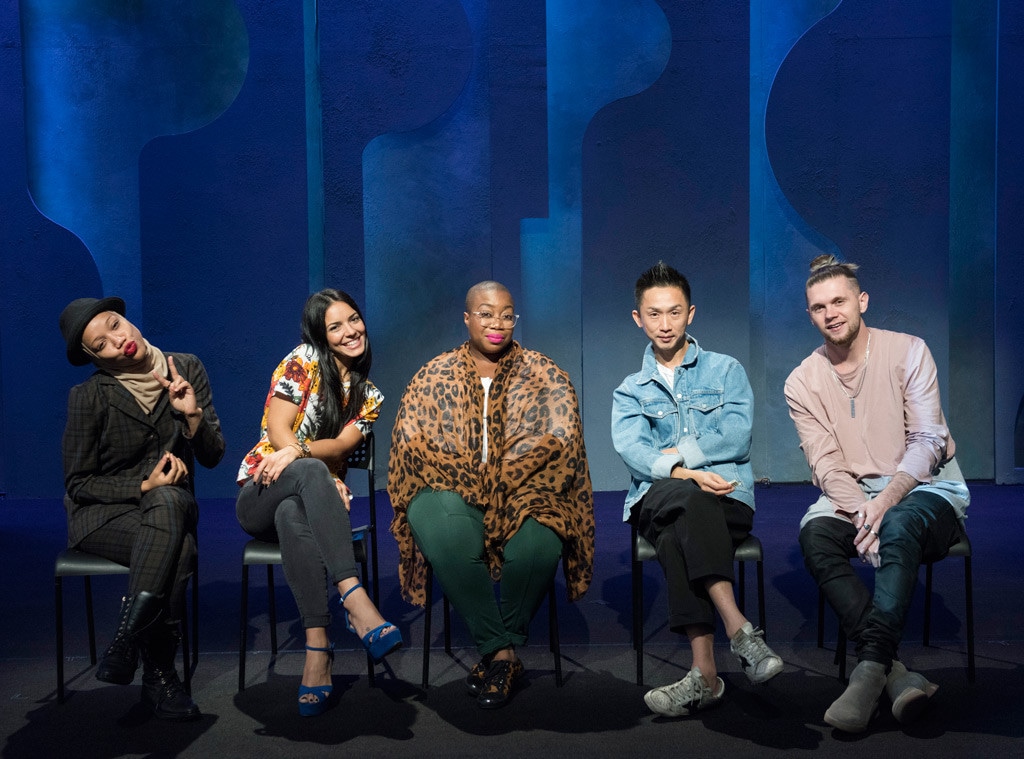 Lifetime
Warning: The following contains spoilers from the season 16 finale of Project Runway. If you haven't tuned in yet, you may want to bookmark this page and return once you have. Proceed with caution.
We finally have a Project Runway winner!
Season 16 of the Lifetime reality series saw Heidi Klum, Nina Garcia, Zac Posen and guest judge Jessica Alba crown "the next great American designer" after finalists Brandon Kee, Ayana Ife, Margarita Alvarez and Kentaro Kameyama arrived at New York Fashion Week ready to show off their final collections. And in a season full of firsts—with models ranging in size from 0 to 22 for the first time, celebrating body diversity—the passed up the opportunity to crown the first Muslim modest wear designer in the show's history, landing on someone else not entirely unexpected instead.
In the end, it came down to Ayana and Kentaro, with Heidi praising Ayana's "great rhythm" that finished beautifully with that stunning dress and Kentaro's "unexpected emotion." As for why they landed on Kentaro, Nina has this to offer: "Throughout all these weeks, I have seen you really work hard, be very determined and then finally surprise us."
"I am just thrilled to see such a talent come to life. How you express yourself, it's really beautiful," Jessica told him.
"I mean, you've been great throughout the whole season, but today, you really showed what an artist you truly are," Heidi added.
"Winning Project Runway is like a dream come true," Kentaro said. "Probably I'm going to have a little more opportunity, but I'll just keep myself humble and work hard and do my best"
Did the right finalist win? Sound off with your thoughts in the comments below!
Project Runway has been renewed through season 18 and will return in 2018 on Lifetime.