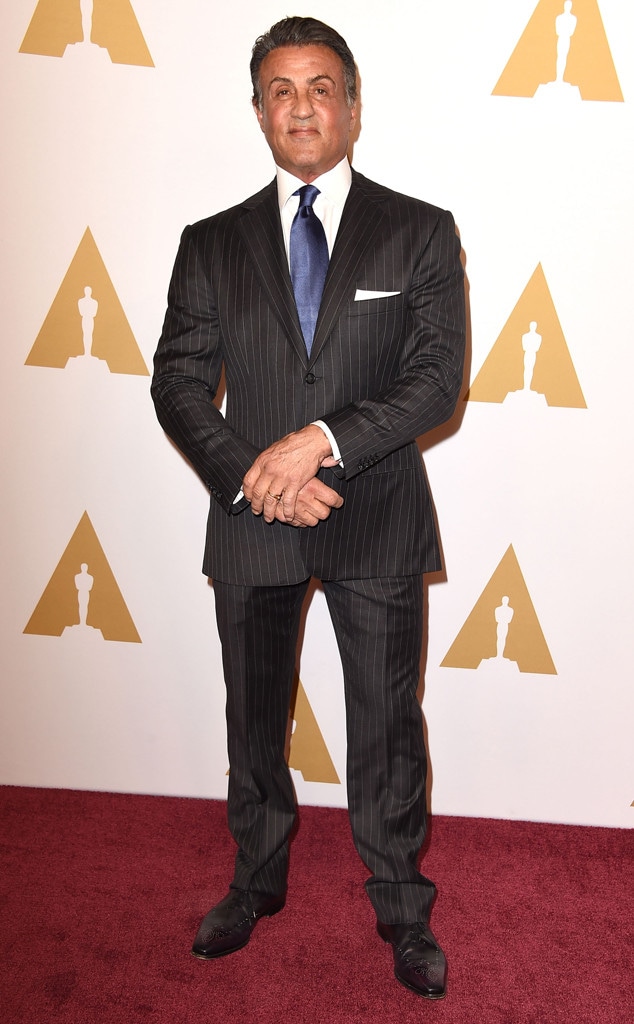 Steve Granitz/WireImage
Sylvester Stallone is denying allegations made from a 16-year-old girl who claimed the actor and his bodyguard sexually assaulted her in 1986.
"This is a ridiculous, categorically false story," Michelle Bega, a spokesperson for the Rocky star, said in a statement to E! News. "No one was ever aware of this story until it was published today, including Mr. Stallone. At no time was Mr. Stallone ever contacted by any authorities or anyone else regarding this matter."
The story, first published Thursday morning on DailyMail.com, featured a redacted copy of a purported 1986 Las Vegas police report titled "possible sexual assault."
According to the news outlet, an unnamed teenager disclosed to authorities that she had allegedly been "intimidated" into having sex with Sylvester and his bodyguard at the former Las Vegas Hilton Hotel one evening.
The 16-year-old also reportedly claimed in a police report that the pair forced her to perform oral sex. Sylvester maintains in a statement that "it never happened."
As for why the alleged victim did not pursue charges, she claims in the police report obtained by DailyMail.com that it's because she was "humiliated and ashamed" as well as "scared." 
At the time of the incident, Sylvester was 40 years old and filming Over the Top. As for the alleged bodyguard, he was killed during a police traffic stop in 2013.
Sylvester is well-known for his roles on the big screen including parts in Rambo, The Expendables and Creed where he received an Oscar nomination.