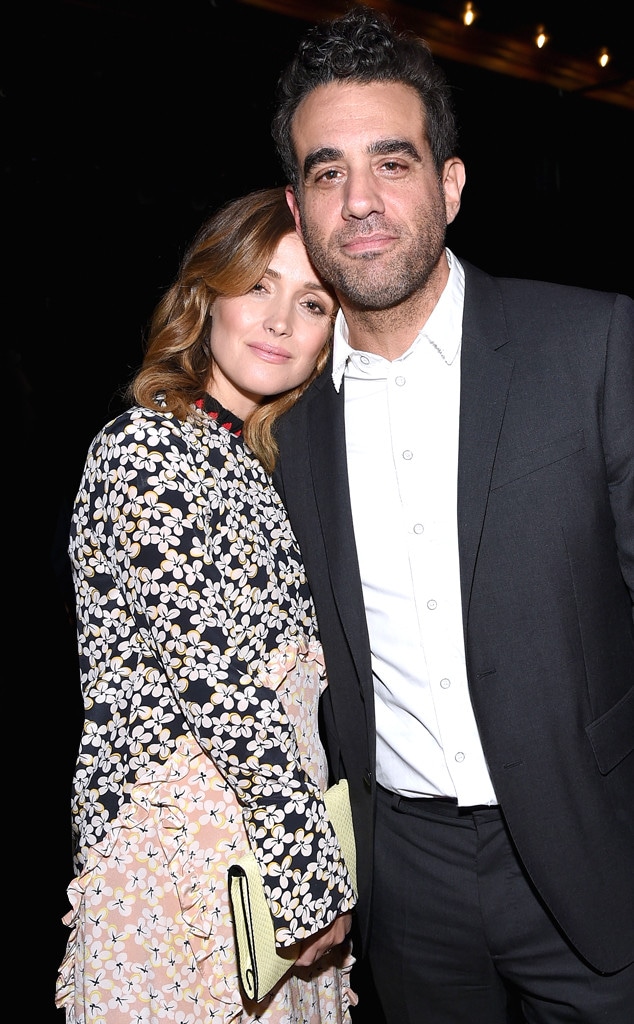 Mike Coppola/Getty Images for American Theatre Wing
It's officially a party of four!
Rose Byrne and Bobby Cannavale received an early holiday surprise when they welcomed their second child together, E! News confirms. 
Most details remain top-secret as the couple has tried to maintain privacy during their latest pregnancy journey.
Ultimately, Rose couldn't help but reveal the news that she was expecting again on DavidJones.com.
"I'm a little tired but feeling good," she told the site. "Everyone was very sweet on set today, and you always get a little bit more attention when you're pregnant, which is fabulous."
Watch:
Rose Byrne Gushes Over Her Husband & Their Young Son
Since the announcement, the couple has stayed away from red carpet and major public events.
At the same time, fans know that both Hollywood stars love their titles as parents.
"I'm feeling good. I'm not getting that much sleep, but that's alright! It goes with the territory," Rose told E! News after welcoming her first child. "I'm nearly there. I went to the gym yesterday, which was exciting. I haven't done that for a while!"
Bobby also revealed on The Late Show with Stephen Colbert that "we're just really, really over the moon."
With winter right around the corner, the famous family has a whole lot to look forward to. And if the past is any indication, it will just make the holiday season more special.
"You have this huge responsibility you didn't have before—there's someone you have to keep alive," she told the Daily Telegraph. "I also like to think Rocco has brought out better qualities in me."
Congratulations to the couple on their family news.
People was first to report the news.