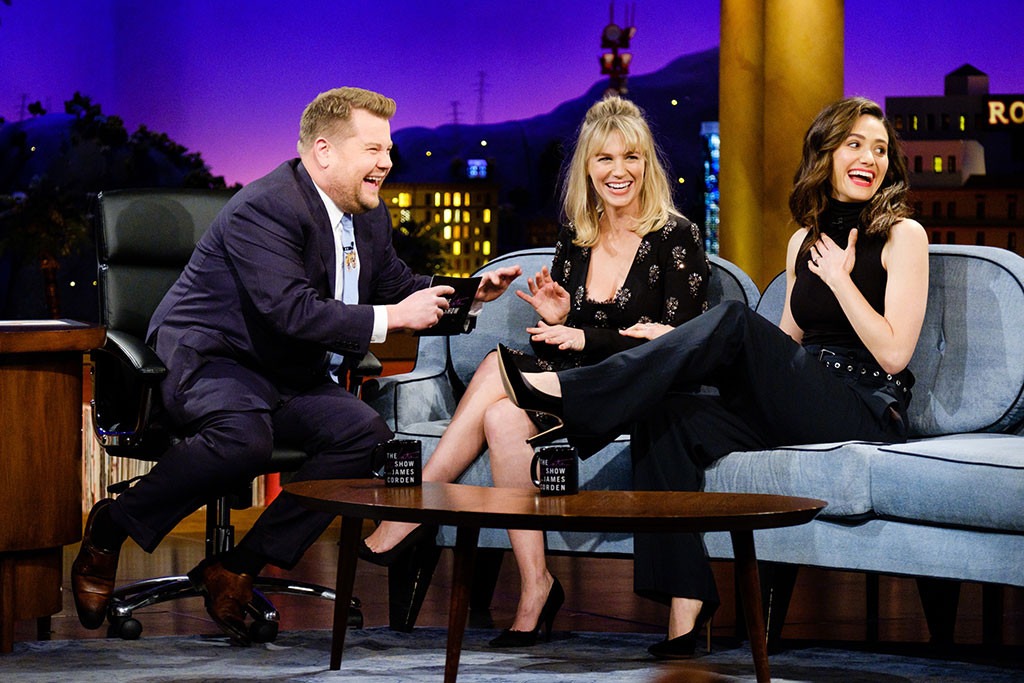 Terence Patrick ©2017
January Jones is torn about perpetual Bachelor Nick Viall, but she wasn't torn about his unexpected request. 
"He asked me to battle him on Lip Sync Battle," the Mad Men alum revealed to James Corden Tuesday night, adding that he had gotten in touch with her team to send her the request. If your reaction is sheer confusion, you're just like Jones.
"Is that his way of asking me out or does he have a problem with me?" she said, reacting to the ask. "I don't know what that was, but I declined because I don't need to be humiliated." 
While she wasn't interested in performing against him, Jones is a fan of the recurring reality star—well, kind of.  "You don't know if you like him or if he's a scumbag and I think that's why I'm attracted to him, maybe?" she explained. 
Leon Bennett/Getty Images for Kershaw's Challenge
She also spotted a red flag when, after she declined his Lip Sync Battle invitation, he didn't follow up with a simple offer to grab a drink. "No, he didn't and that says a lot," Jones noted. 
However, upon learning fellow guest Emmy Rossum once spotted him at a Coffee Bean drinking a coffee, Jones added, "He's cute—normal. I'm so mixed. I don't know where he stands with me."
While it's unclear when this exchange went down, it may have been purely a friendly invitation considering Viall was engaged to contestant Vanessa Grimaldi until the couple called it off in August. 
"We gave this relationship our all and we are saddened that we did not get the fairytale ending we hoped for. We will continue to be there for each other no matter what," the exes told E! News in an exclusive statement. "This hasn't been an easy decision, however, as we part ways, we do so with lots of love and admiration for each other."
In the meantime, it sounds like Jones is still on the fence. Nick, perhaps it's time to ask her out for a drink?