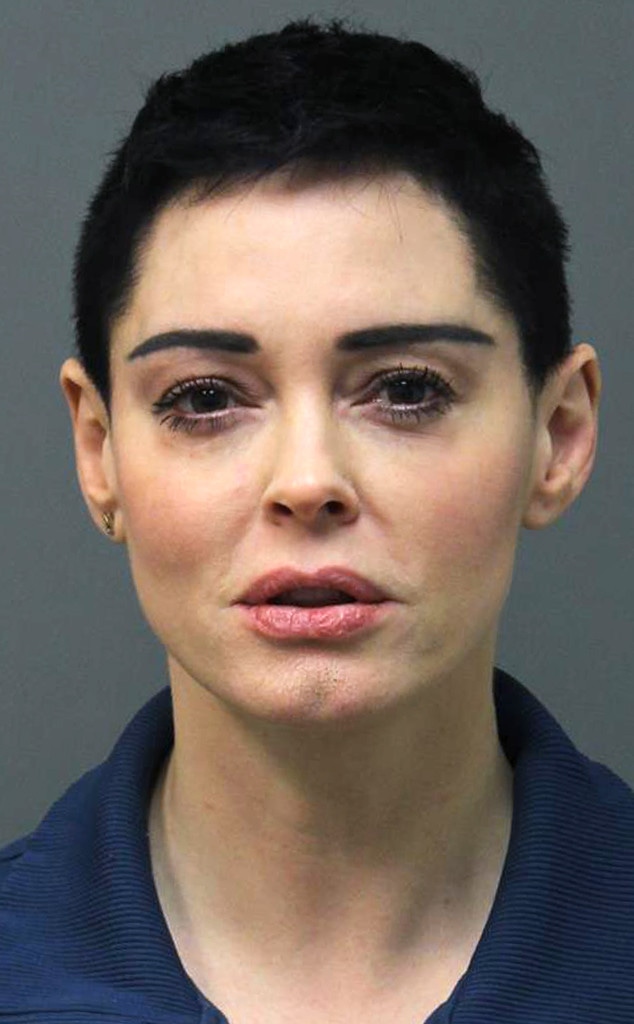 Courtesy Loudoun County Sheriff
Rose McGowan was arrested and released on bond after turning herself in to authorities in connection with a felony drug possession charge, E! News confirms. 
Authorities with the Loudoun County Sheriff's Office in Virginia say the actress was booked and took a mug shot on Tuesday evening before being released on a $5,000 unsecured bond. 
Late last month, an arrest warrant was issued for McGowan after her personal belongings, which she left on a plane after flying to Washington D.C. last January, tested positive for narcotics. After making attempts to contact the Charmed star, the Metropolitan Washington Airports Authority issued a bench warrant and submitted it to a national law enforcement database. 
McGowan has not commented publicly regarding the latest updates with her legal troubles. She did confirm the arrest warrant on Twitter, calling it a "horses--t" effort to "silence" her. 
Since leveling accusations of rape against Harvey Weinstein in October's bombshell report from The New York Times, McGowan has found herself at the forefront of the entertainment industry's sexual misconduct scandal. She canceled all public appearances almost a month ago "due to compounding factors" related to the Weinstein case, but spoke at a women's convention in Detroit a few weeks ago. 
Rose again referenced being silence in an impassioned speech, saying, "I have been silenced for 20 years. I have been slut-shamed. I have been harassed. I have been maligned and you know what, I'm just like you because what happened to me behind the scenes happens to all of us in this society and that cannot stand and it will not stand."
E! News has reached out to her rep for comment.