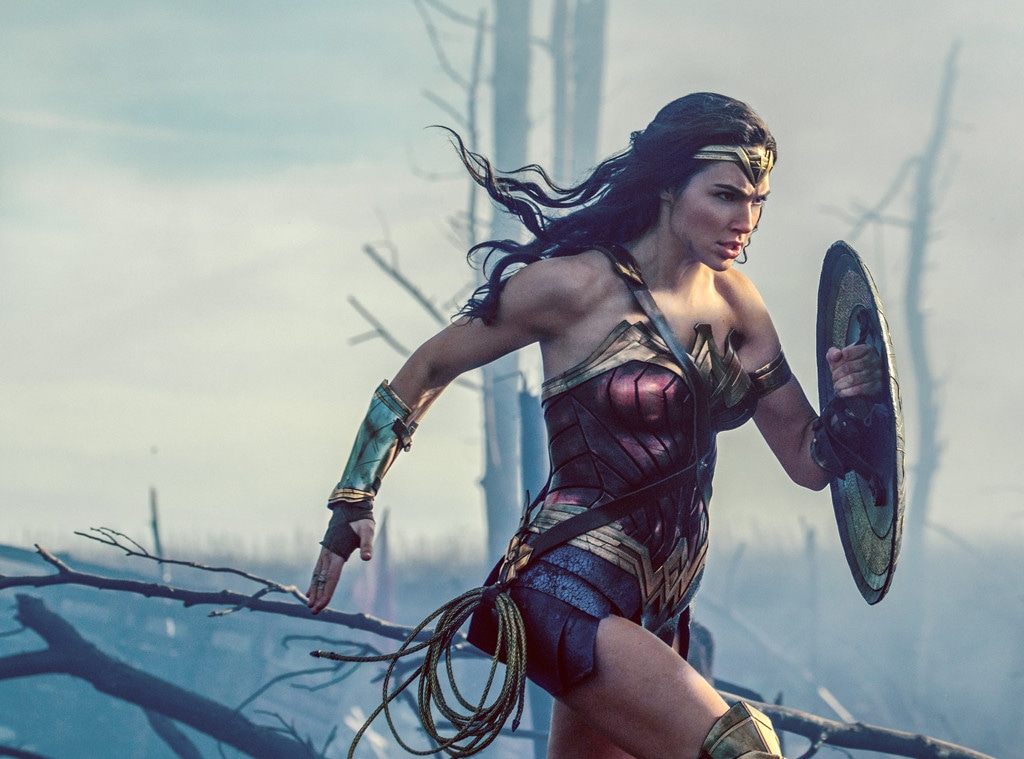 Clay Enos/ TM & © DC Comics
Apparently Hollywood ain't big enough for two movie blockbusters on one weekend. 
The sequel to 2017's Wonder Woman has a new release date, and it might have something to do with Star Wars: Episode IX. E! News confirms the super hero flick starring Gal Gadot will hit theaters a month and a half earlier than expected on Nov. 1, 2019.
Originally scheduled for a Dec. 13, 2019 release, the shift follows Disney and LucasFilm's decision to push back the release of Star Wars: Episode IX to Dec. 20, 2019. As previously reported, J.J. Abrams replaced Colin Trevorrow as the sequel to Return of the Jedi's writer and director. 
Watch:
Gal Gadot Says She's Not Wonder Woman at Home
Likewise, Patty Jenkins signed on to direct the Wonder Woman sequel in September, with some reports indicating she'll earn somewhere in the $8 million range to write, produce and direct the action flick. 
With a budget of $150 million, Wonder Woman proved wildly successful at the box office, grossing $409 million domestically and $813 million internationally. Additionally, it saw the best opening ever for a live-action film by a female director. 
And as for speculation that Gadot would not participate in the sequel if producer Brett Ratner was still attached to the project, Warner Bros. called those reports false when contacted by E! News. 
Gadot will reprise her role as Dianna, Princess of the Amazons, in Justice League, out Nov. 17, 2017.