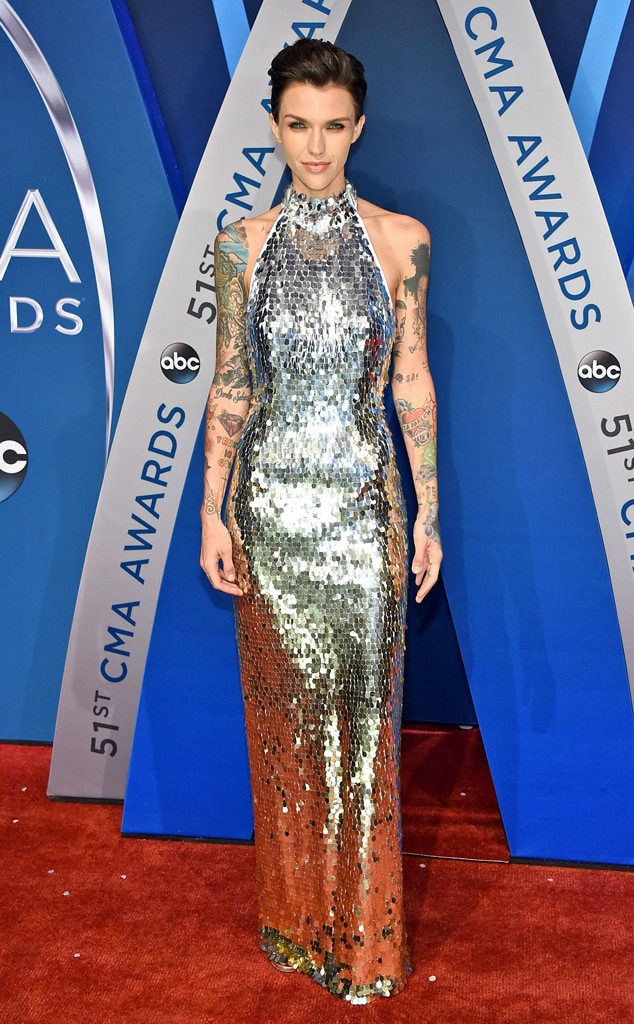 John Shearer/WireImage
Ruby Rose will not tolerate body shaming.
The Pitch Perfect 3 actress took to Twitter Sunday evening to respond to a nutritionist's "reckless" comments about her appearance.
"@lisadefazioMSRD Do you actually have any 'celebrity clients' or just gossip magazines? You comment on people who you deem are too big or too small and even go so far as to guess why. You are reckless and no Hollywood expert would behave the way you do," Rose began her series of tweets.
The actress continued, "Telling a magazine MY 'manager friends and family should get involved and help me before it's too late' and that my weight is '44 kilos' ( I'd probably be in hospital of that were true ) is so maddening and irresponsible." 44 kilos is about 97 pounds.
Rose went on to share that she's doing just fine and has a great team around her, supporting her.
"I have the best team, family, friends, partner and medical professionals ( not the ones who want to be tv hosts but actual credible eastern and western doctors ) and I'm running at an optimum level. I am deficient in nothing and have endless energy," she tweeted.
Rose then sent another tweet, telling the nutritionist, "If I see your name attached to one more article about my weight that takes any aim at people around me. I will absolutely knock you off your pedestal of self serving bulls--t. I'd out train you, out box you, and sleep better at night..Leave people alone."
She then ended her series of tweets by saying that these articles end up reaching her family and "others read and spreads the wrong message to kids back home."
This isn't the first time Rose has spoken out against body shaming. At the end of October, Rose took to her Instagram Story to respond to comments about her appearance, saying that it's "so frustrating."