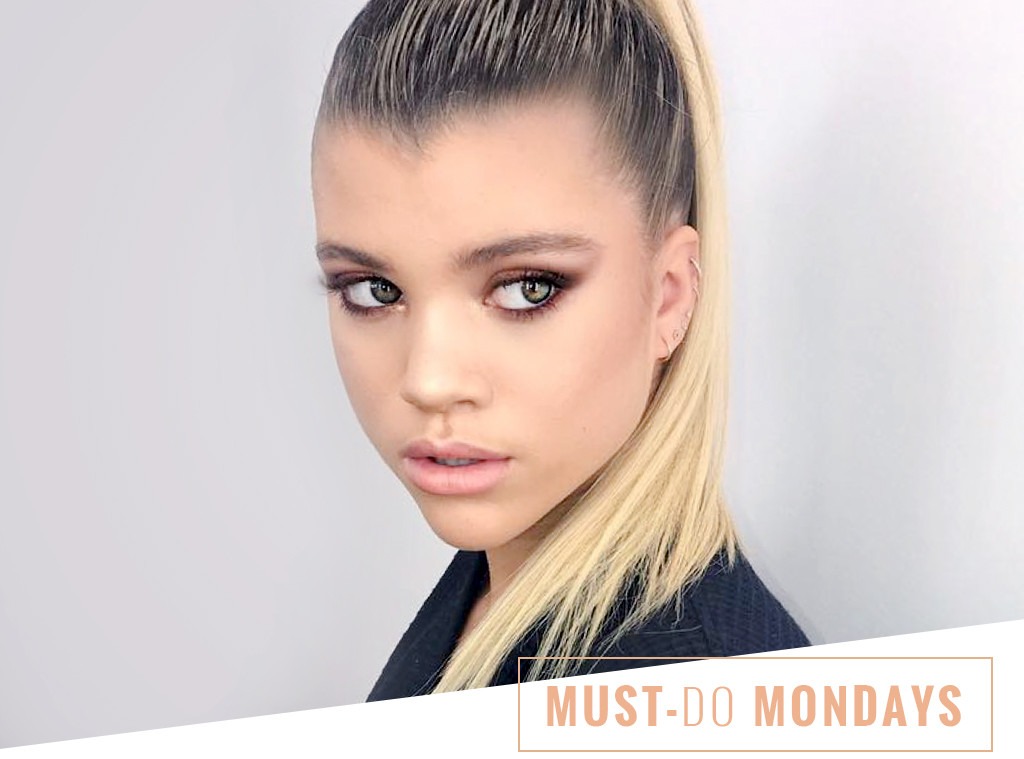 Instagram
Just in: There's a tool making the cat eye much easier.
To a makeup beginner (or a makeup pro in a rush), mastering the bold look is no easy task. The lines on both eyes have to have the same thickness, length and angle. Yet, when you're working with a black gel or liquid eyeliner, messing up is both easy and difficult to fix without messing up your eyeshadow. It's timeless problem.
Thankfully, there's a fast and easy solution. While demonstrating the glitter cat eye on E!'s freeSTYLE, Daniel Chinchilla, who works with Ariana Grande, the queen of the cat eye, and Sofia Richie, used the Beautyblender Liner Designer to trace the line from the outer corner of the eye.
"It makes it easy actually because you hold it up to your eye and just draw the line," he shared while using Nars Eye Paint and pointed brush on model and co-host Vanessa Grimaldi. "I line up with the end of your eye and align with the end of the eyebrow." This ensures that the eyeliner defines the shape of the eye without making it appear smaller, a common issue with black liner.
beautyblender liner.designer, $16.00
Once the outer line is in place using the guitar-pick like instrument, the beauty pro applies liner to the top lash line, but stops mid-eye. "In order to keep that open eye, I usually stop before the inside….to like the end of the eyeball," he said. 
For those that have trouble recreating the cat eye, the beauty pro revealed two tips that will make Ariana Grande-inspired makeup trouble-free. First tip: Start with your eye makeup, then move on to your concealer and foundation. This will make clean-up less challenging.
Next, the pro revealed another eyeliner hue that will offer a more natural gaze: "I always tell people to start with brown, because black can be overwhelming," he recommended to Facebook viewers. "It's extreme and it's easier to mess up with."
Watch:
How to Get Ariana Grande's Perfect Highlight