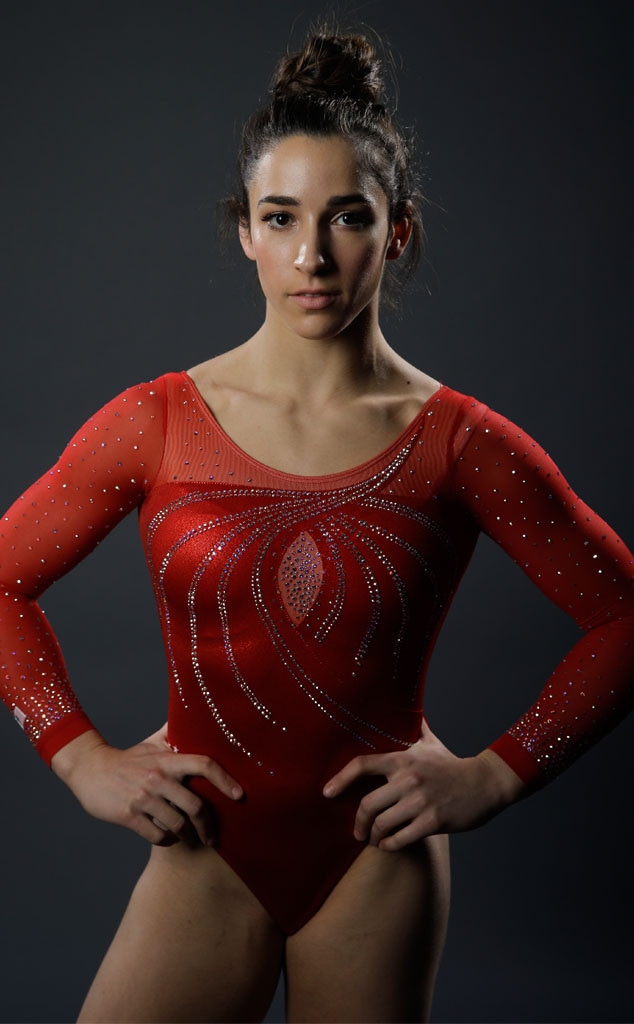 AP Photo/Jae C. Hong
Aly Raisman has come forward with another allegation against former USA gymnastic team doctor Larry Nassar. 
On the heels of her teammate McKayla Maroney's public molestation allegations against the disgraced doctor, the 23-year-old gold medalist has accused Nassar of sexually abusing her in an upcoming interview for 60 Minutes. 
While the interview is slated to air on Sunday night, in a preview clip Raisman asks why people's questions are focused on Nassar's alleged victims. 
"Why are we looking at why didn't the girls speak up? Why not look at what about the culture? What did USA Gymnastics do, and Larry Nassar do, to manipulate these girls so much that they are so afraid to speak up?" she said. 
While this is the first time Raisman has come forward with her own allegations against Nassar, she has been critical of USA Gymnastics in the past, telling USA Today in August, "The people at the very top, that work at the office every single day at USA Gymnastics, they need to do better."
"I love the Olympics, I love gymnastics, I love the sport," she added."But, I don't support how USA Gymnastics is handling everything right now."
Nassar, who has been accused of sexual abuse by reportedly more than 100 women, is set to stand trial after pleading not guilty to multiple charges of first-degree criminal sexual conduct in Michigan and pleaded guilty to federal child pornography charges. Nassar's attorney had no comment.  
Jordan Strauss/Invision/AP
In response to Raisman's allegations, USA Gymnastics issued the following statement:
"Aly Raisman's achievements have made her one of our country's most decorated gymnasts, and her dedication and determination to succeed have inspired fans around the world.  In the last year, Aly has become an advocate for many issues, and sharing her personal experience of abuse takes great courage. We are appalled by the conduct of which Larry Nassar is accused, and we are very sorry that any athlete has been harmed during her or his gymnastics career." 
"Aly's passion and concern for athlete safety is shared by USA Gymnastics," the statement continued. "Our athletes are our priority, and we are committed to promoting an environment of empowerment that encourages speaking up, especially on difficult topics like abuse, as well the protection of athletes at all levels throughout our gymnastics community. We are hard at work to strengthen that commitment by: adopting the USA Gymnastics Safe Sport Policy; hiring a new president and chief executive officer who emphasizes empowerment throughout the organization; building a safe sport department that is developing a comprehensive education plan for members; and creating an implementation plan for the recommendations made by an experienced, former federal prosecutor who carefully examined the organization's past policies. The Safe Sport Policy strengthens policies that include mandatory reporting, defines six types of misconduct, sets standards to prohibit grooming behavior and prevent inappropriate interaction, and establishes greater accountability."
As the statement concluded, "Working together with athletes, coaches, club owners, judges, parents and the gymnastics community, we are confident these steps will help further develop a culture of empowerment that has safe sport as a top priority throughout the organization. We are committed to doing what is right, and we want to work with Aly and all interested athletes to keep athletes safe."
Last month, Maroney also spoke up against Nassar in a lengthy public statement on social media, claiming he had molested her for years. 
"I was molested by Dr. Larry Nassar, the team doctor for the US Women's National Gymnastics Team, and Olympic Team. Dr. Nassar told me that I was receiving 'medically necessary treatment that he had been performing on patients for over 30 years,'" she said. "It started when I was 13 years old, at one of my first National Team training camps, in Texas, and it didn't end until I left the sport. It seemed whenever and wherever this man could find the chance, I was 'treated.'"
As she signed off at the time, "Is it possible to put an end to this type of abuse? Is it possible for survivors to speak out, without putting careers, and dreams in jeopardy? I hope so. Our silence has given the wrong people power for too long, and it's time to take our power back."