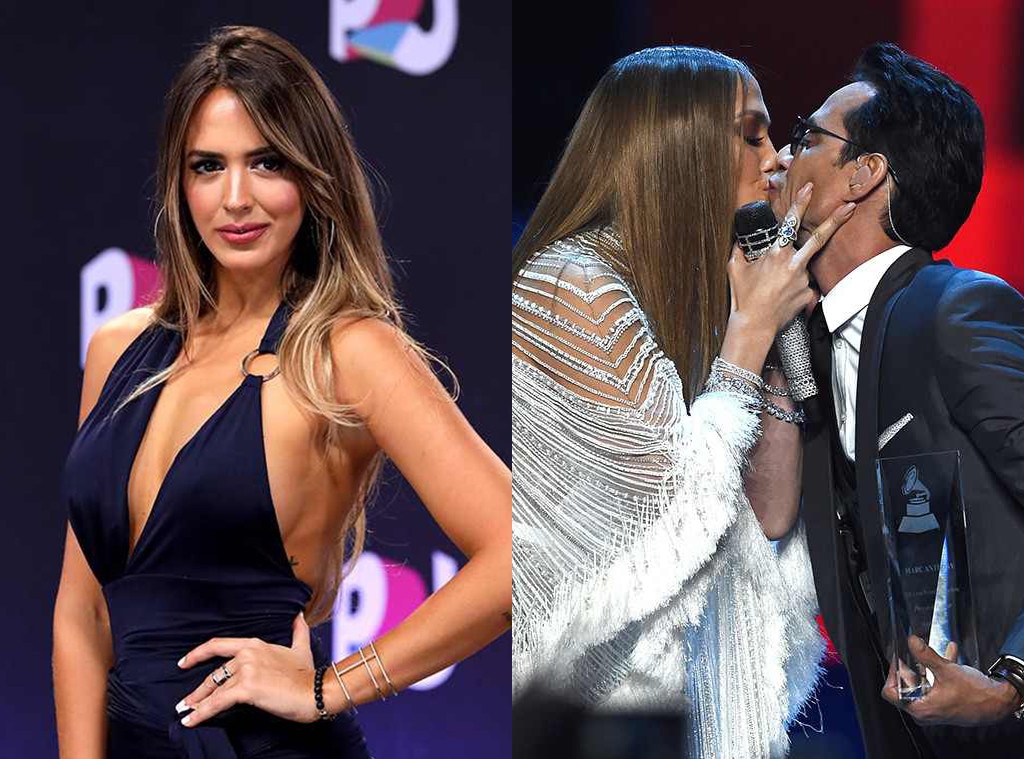 Getty Images
Almost a year later to the very day, Shannon de Lima is finally addressing that kiss that happened between her then-husband Marc Anthony and Jennifer Lopez. 
The Venezuelan beauty sat with Univision's Despierta América and clarified a lot of the rumors that had been floating around. 
Orlando Sugera asked her to once and for all reveal if the Latin Grammys peck ultimately ended her marriage with the "Vivir Mi Vida" singer. 
"It definitely wasn't the kiss. It was a 'famous kiss,' I think. It's about to be a year since it happened," She said. "No, but we already had already been separated for about a month."
"And honestly, things just didn't work. We were getting along great and then suddenly things weren't working out the way we wanted them to."
The 29-year-old model insists that there is no bad blood between the two and that they remain "great friends."
"I have a lot of love for his kids. It's already been six years knowing him, and soon it'll be seven," she explains. "I still talk to them: Arianna, Christian, Ryan, Alex, Max, and Emme. You know, I have a lot of love for them. They're my family."
They also asked her about all the times that we saw her together with J.Lo at either concerts or family events. 
"People create a movie in their heads and paint a rivalry where it doesn't exist. She's an ex-wife, just like my ex who is the father of my child. And when we're all together, it was great," Shannon says. "Nothing ever happened, we'd all go to Jennifer's concert. People would make it out to be more than it was. Naturally, there'd be times when Jennifer would come with her boyfriend to the house, and we'd go to birthdays together."