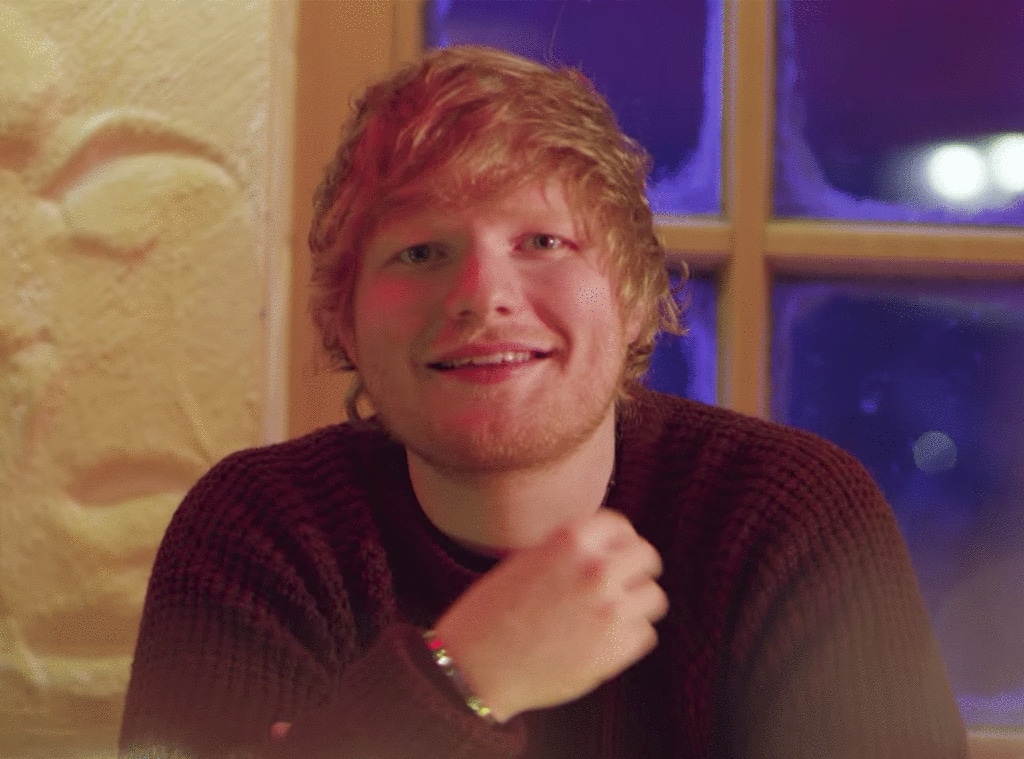 YouTube
After dropping the lyric video for "Perfect" in September, Ed Sheeran has released a music video for the feel-good love song.
According to an official press release, the singer shot the video in Hintertux, Austria last month. The Grammy-winning artist was pretty hands-on with the project. Not only did he star in the music video, but he also wrote the accompanying video script along with his director Jason Koeing, who also collaborated with Sheeran on "Shape of You."
In the video, Sheeran stars alongside Zoey Deutch, who starred in the film Why Him? with James Franco and Bryan Cranston. The actress plays a girl Sheeran has known all his life and has clearly fallen in love with. As the two enjoy a ski trip with friends, his feelings for Deutch's character become more apparent. 
Check out the eight times the singer acted as the boyfriend of our dreams in the new "Perfect" video:
1. When he gazes fondly at a picture of him and Deutch's character.
We all know how much Sheeran loves a "Photograph." 
2. When he becomes giddy just looking at her.
Find a lover who looks at you the way Sheeran looks at Deutch.
3. When they snuggle on the mountain and on the ski lift.
Look at how he rests his head against hers.
4. When they make snow angels.
Who wouldn't want to play in the snow with Ed?
5. When they eat pizza and he reveals he wrote a song for her.
Pizza and chill is already great, and Ed takes those evenings to the next level.
6. When he plays the song for her and she cries.
We're not crying. You're crying.
7. When they dance in the snow together.
Is your heart melting yet?
8. When they cuddle with the kitty they found in the snow.
How adorable is their new furry friend?
Watch the video to see all of the sweet scenes.
"Perfect" is part of Sheeran's ÷ album.
Sheeran will be performing at the iHeartRadio Jingle Ball in Los Angeles and New York this holiday season.