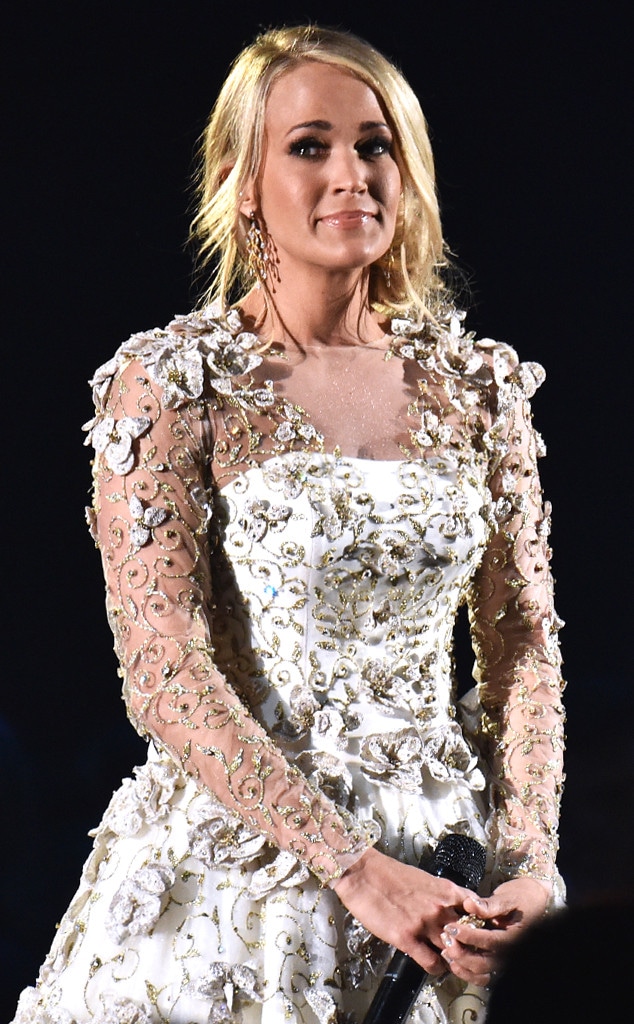 John Shearer/WireImage
Carrie Underwood paid tribute to those who we've lost this year in a touching performance during the 2017 CMA Awards.
The co-host for the evening sang "Softly and Tenderly" while images of country music's finest stars who sadly passed away this year displayed on a screen behind her.
Close to the end of her performance, images of the victims who lost their lives during the Las Vegas massacre at the Route 91 Harvest Music Festival were shown.
Underwood held back tears while their names were displayed and the images of the more than 50 people were featured.
Several singers tweeted in support of Underwood's heartfelt tribute, including Chris Young and Linda Davis.
Tonight marks the former American Idol star's 10th time co-hosting the Country Music Association Awards alongside the one and only Brad Paisley.
Earlier in the night, the songstress showed off her singing chops and her signature over-the-top outfit changes as she presented several awards and got the night off to a jam-packed start.
But while the evening is filled with fun and fancy frocks, things took a serious note during the monologue. In fact, Paisley told the crowd that tonight was about more than just shiny awards and pretty gowns.
"The way we see it, the best way to honor our fans is to play our music loud and proud. Our music lifts people up."
He added, "This year's show is dedicated to all those we've lost and all those still healing."