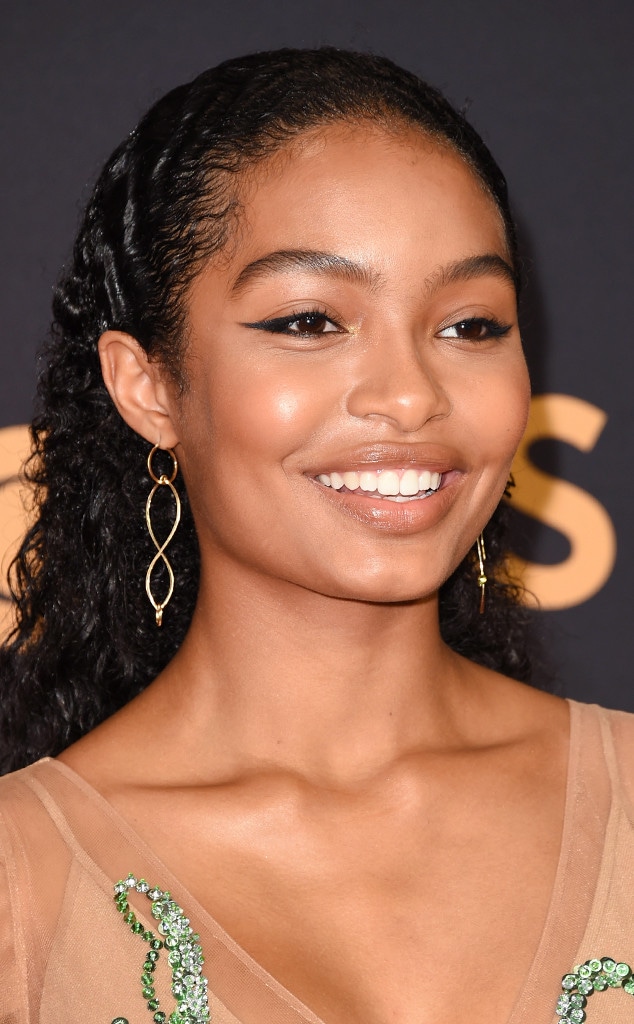 J. Merritt/Getty Images
Is your eyebrow brush enough to keep your brows in check?
If not, Yara Shahidi has an solution for you. When she isn't on set, the Blackish star prefers a natural look that includes nude lipstick and perfect brows. Yet, while you may associate barely-there looks with simple routines, her makeup comes courtesy of a must-have product and an unconventional beauty practice.
"[Glossier Boy Brow is] a classic. Especially when it's just me chillin', I like to keep it light and just do my brows, put my toothbrush in my pocket and go," the 17-year-old actress shared with Harper's Bazaar. "I've already brushed my teeth. It's a toothbrush for my eyebrows, just to clarify."
We've seen toothbrushes used in a number of unconventional ways—like to clean sneakers or lay down baby hair—but using a toothbrush as an eyebrow product is relatively new.
It makes sense: Fibers of a soft toothbrush are similar to a spoolie brush. However, the flat surface of a toothbrush, paired with brow gel, forces the hair to lay against the skin in a way that many of the spiral-shaped brow brushes cannot. On the other hand, the shape of the spoolie brush is useful to distribute pigment evenly.