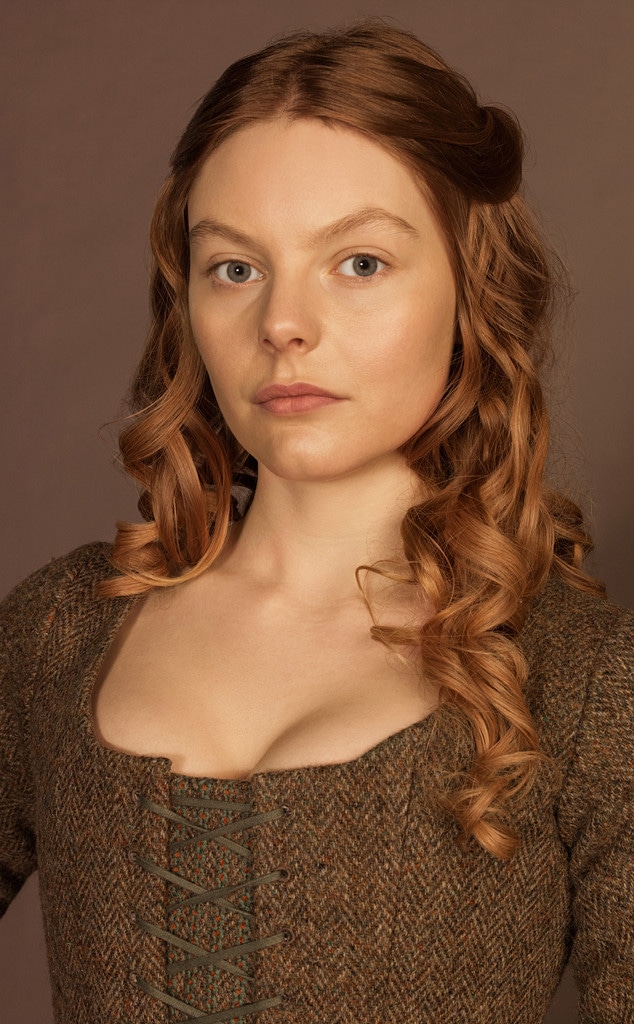 STARZ
Laoghaire, we did not miss you. 
Claire's greatest enemy (or one of them) returned tonight, 20-some years after trying to get Claire killed, with a truth that was hard for everybody to face: she's Jamie's wife! And she's got two kids who call Jamie their dad and who are super confused about this other woman. 
Claire and Jamie's return to Lallybroch was already not going well, mostly because Jenny was understandably pissed that Claire had been gone for 20 years without so much as a letter, while Jamie wasted away. It was Jenny's fault that Laoghaire then showed up, threw some very harsh language in Claire's direction, and then came back later with a shotgun (or the 1700s equivalent of a shotgun) and shot Jamie in the arm. 
Jamie explained that a few years ago, Laoghaire's daughters had convinced him to dance with them at a party, and he had more fun than he had since Claire had left. He ended up marrying their widowed mother hoping to have a life again. But Laoghaire would barely let him touch her, so they ended up living apart most of the time anyway. 
After a visit from lawyer Ned (who was miraculously still alive after 20 years), it was decided that Jamie would pay Laoghaire off. Luckily, while in prison, he had discovered a box of treasure on a small island, which he could use for that payment. The plan was to have young Ian swim out to grab the treasure (since Jamie was injured), and then they would all sail to France to have Jared turn it into cash, but then young Ian, with treasure in hand, was captured by sailors and taken aboard a mysterious ship. Thus we begin what all book readers will tell you is about to be an arduous journey involving many boats. 
It's gonna be fun! For us! Most of the time! 
Outlander airs Sundays at 8 p.m. on Starz.